For some men, kissing is even more intimate than sex (at least in their perception). So what happens when you ask straight men to kiss – and even french kiss – other men, as a social experiment?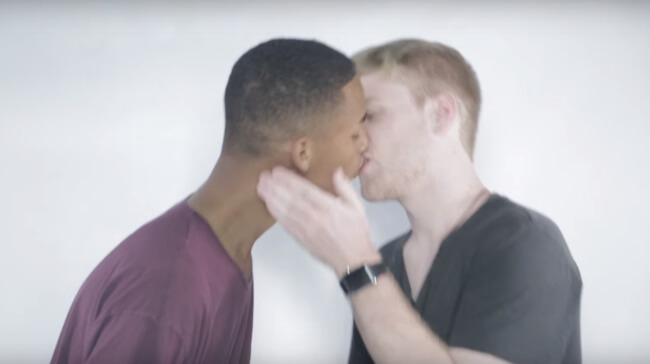 Bria and Chrissy have done several "First Time" videos in the past, such as the "Straight Men Touch Another Penis For The First Time" one. Now they're back, testing straight men's boundaries once again, by letting them french kiss gay men for the first time in their lives.
The straight guys start by explaining the "Do's and Don't" between straight men in society. You're not supposed to get too intimate, hugs are kind of formal, and you're most definitely not supposed to stick your tongue in another men's mouth.
So what happens when they actually do it? Watch right here: