From the folks who brought us such classics as "Gay Men Touching A Vagina", "Men React To A Circumcision" and others – now comes the video "experiment" in which straight guys got to touch… a penis – and not their own.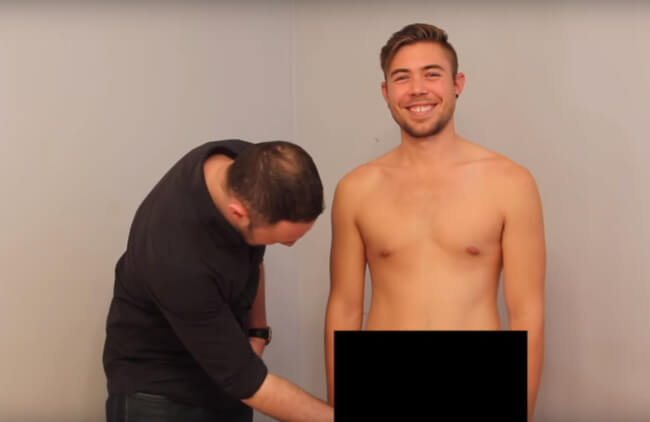 Bria and Chrissy use their YouTube channel to show us how men and women react to different things, and think outside the box. And as we all know, many straight guys have this… thing, with other men's penises. Either they fear it, or they're curious about it. Well, now they don't have to be.
Their reactions were, for the most part, amusing:
"It feels different from mine"
"It doesn't turn me on, but it doesn't turn me off either"
"It looks like you've done some manscaping"
"It feels like a hairless cat"
Not to worry though – the experiment ended with a VERY manly handshake.
Watch the entire thing right here: