Cut or uncut? That's a question often heard between gay men. But have you ever stopped to think about the actual process of circumcision? Thankfully, it (usually) happens to us when we're babies, so we don't get to see it up close. But this group of men, DID get to see it up close.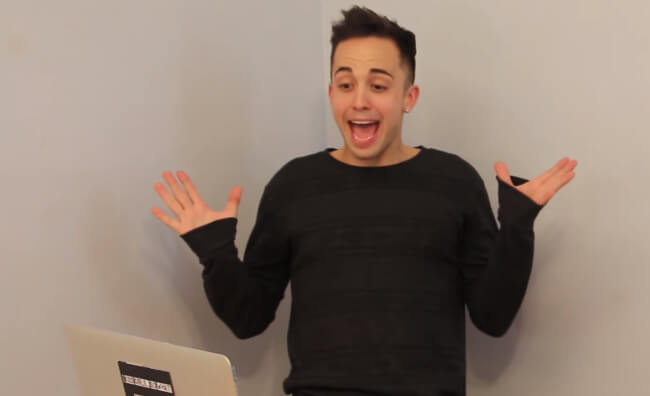 Bria and Chrissy use their YouTube channel to show us how men and women react to different things. We've had "Gay Men Touch A Vagina For The First Time", "Lesbians Touch A Penis For The First Time"… you get the picture. This time, they let men (at least some of them gay, as seen on the previous video) watch a live circumcision.
The men were brave at first, talking about health considerations, sanitary issues, etc'. But then, when the video started, they moved to "I feel uneasy", "Oh my god!", "It looks like somebody's peeling a grape" and "Oh no no no!".
Watch the entire thing right here: