The internet went crazy this week, when Colton Haynes, in a radio interview with Andy Cohen, revealed that his virginity was lost when he was 13 – with both a guy and a girl.
There was some debate, though, on whether or not a threesome was involved… so today, Colton addressed the issue again.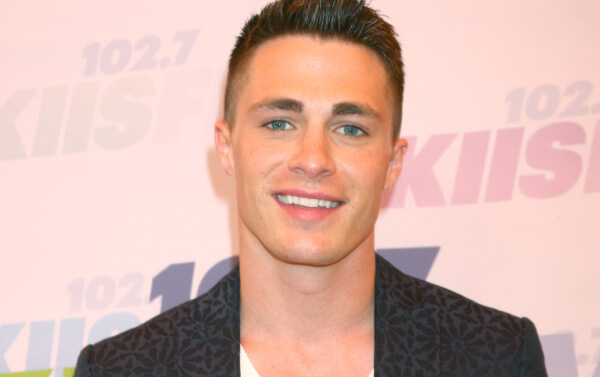 Colton Haynes, The 28-year-old former "Arrow" and "Teen Wolf" star, had a very busy year, that started with him coming out publicly as gay, and ended (so far) with him getting engaged.
In our previous article on the "virginity interview", we already mentioned that Colton explained a threesome was not involved. But saying "The girl was two years older than me, and the guy was, I would say, around 16. … Everyone participated. It was a real first time. It was exciting." – has led to many readers debating the issue
Today, TMZ caught up with Colton and his fiancé, Jeff Leatham, at the airport – and the question was asked again.
"It wasn't a threesome, it was taken out of context. It wasn't, no. No, not at the same time. Same year, same year"
How do you lose your virginity to two different people, at two different times (but in the same year), and at such a young age? We'll leave that up to you – but remember, one was a girl, and one was a guy…
Watch the video right here: