Troye Sivan, the openly gay, openly hot, openly Australian singer, seems to have a lot of exciting encounters in urinals.
There was that time when he was shocked, but now we're getting to hear an even better story – about the time Troye got to meet his celebrity crush – Zac Efron – in a urinal.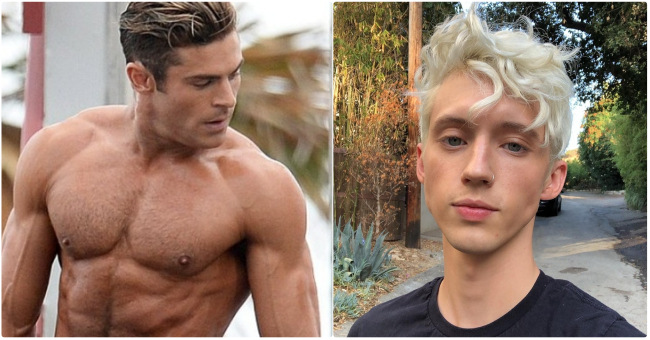 23-year-old Troye Sivan finally released his new album, "Bloom", last week – to rave reviews – and now he's doing the media tour. As part of that, he was on Watch What Happens Live with Andy Cohen, which always provides juicy stories.
We got to hear a few interesting tidbits thanks to that visit. First, Troye finally confirmed ("1000 per cent!") that his song Bloom is indeed about bottoming.
"I honestly thought it was like a joke. This is never going to see the light of day. And then it did…"
Then came the part where Troye (and fellow guest Laura Linney) were asked about their first celebrity crushes. Troye revealed that his was Zac Efron. And… he got to meet him in some awkward circumstances.
I have met him twice. I had my crush on him when I was 14, and then I had an audition at 16 for a movie he was going to be in – and I had a callback, where I auditioned against him.

And we went to the bathroom at the same time, and we were at the urinal at the same time, and I was like OH MY GOD.
See the full interview (where Troye also reveals whether he would give up cheese or oral sex) – right here: