"Take a trip into my garden / I've got so much to show ya. And it's true, baby
I've been saving this for you, baby"… Are you ready to go into Troye Sivan's garden? The popular out Australian singer released a new song this week, "Bloom", and it's probably not about flowers. More like a virgin bottoming for the first time. Hmm.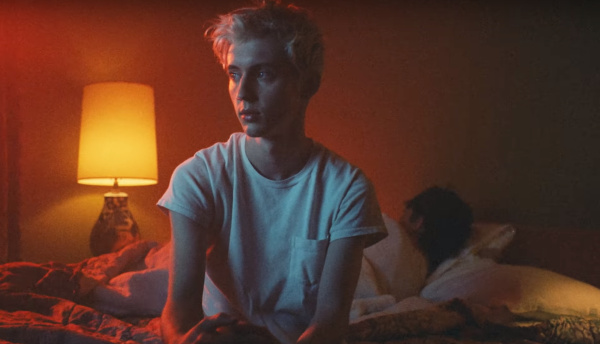 22-year-old Troye Sivan released "Bloom" following his successful previous single, "My My My". And the lyrics, at least according to his fans' interpretations, make it pretty clear that the song is about anal sex – though Troye himself hasn't admitted it outright.
In a teaser video he released ahead of the song's release, Troye is seen sitting on a bed, with a man behind him. "It's about flowers", he says.
And in an interview with Dazed he kept the metaphor going – with a wink.
"It's 100 per cent about flowers! That's all it is," he says with a wink. "Call it whatever you wanna call it. I wanna play that song at every Pride."
So what exactly does it mean, when he's singing –
Tell me right before it goes down
Promise me you'll
Hold my hand if I get scared now
Might tell you to
Take a second, baby, slow it down
You should know I, you should know I

Or, the part where he sings "Put gas into the motor / And boy I'll meet you right there / We'll ride the rollercoaster".
You be the judge… For now, listen – and watch the computer-animated lyrics video, right here: