The guys over at Men.com have been hard at work this past year (pun intended), releasing gay porn parody versions of hit franchises. Now, Tarzan is joining the ranks, right in time for the sizzling new feature film starring Alexander Skarsgard.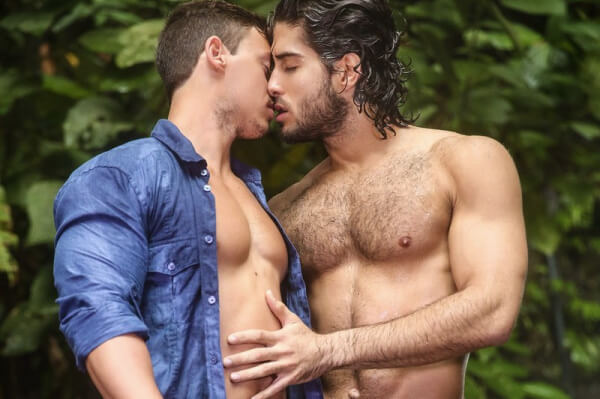 We've had a Batman V Superman gay porn parody, The XXX-Men, and then Captain America was having some nude fun with Bucky. Now, we get the King of Jungle.
The scenes were filmed on location in Costa Rica, with Tarzan being portrayed by porn star Diego Sans. You'll also see Luke Adams, Colton Grey – and, apparently, a snake (and we're not using that as a metaphor). And yes, the famous Tarzan scream is there.
#MENteaser Human. Nature. FUCKING. The legend is cumming July 1st. #MENTarzan XXX #gaypornparody ft. @RB_DiegoSans pic.twitter.com/j8qp3kbok5

— Men.com (@Men) June 29, 2016
If you can't wait, go over to the [very NSFW] link over at Men.com. Or, watch the somewhat safer trailer right here: