"Batman V Superman: Dawn of Justice" is almost upon us, and we can't wait to see Ben Affleck and Henry Cavill fighting it out. In the meantime, if you want to see their gay porn counterparts making love instead of war – the XXX parody version is coming later this week.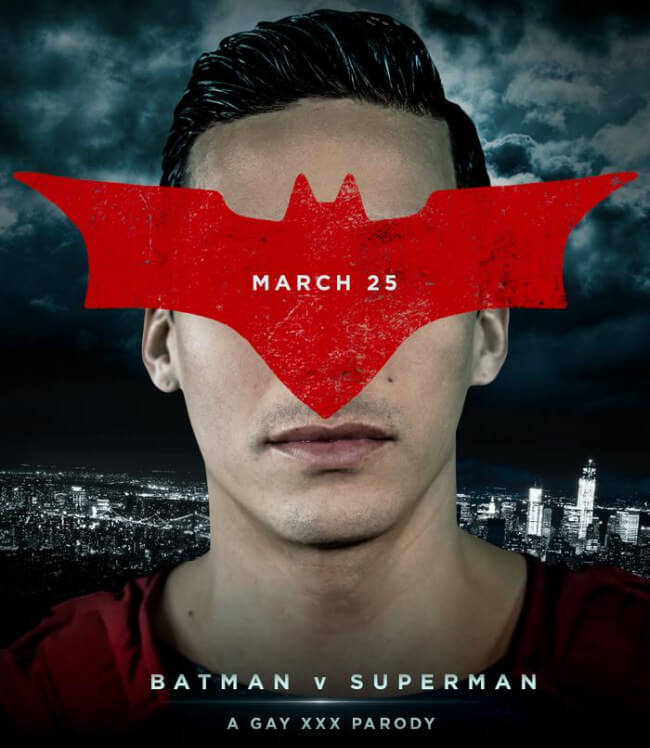 "Batman V Super: A Gay XXX Parody" will be released by porn studio Men.com on March 25th. it stars Trenton Ducati as Batman, and Topher DiMaggio as Superman.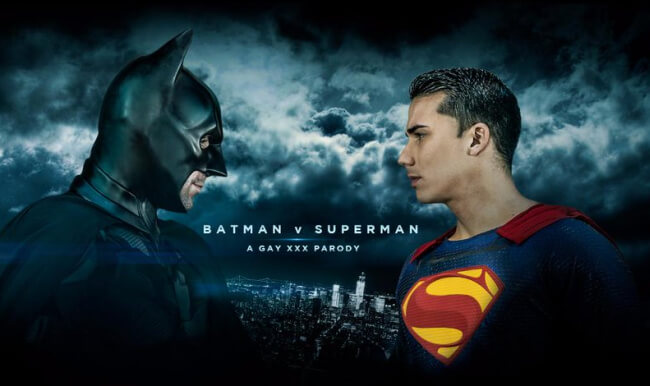 Not a lot is known about the plot yet – which is a crucial part of any superhero movie – but we're guessing the stars will have less clothes than they do on the upcoming Zack Snyder film. Plus, there's really NO NEED for a Wonder Woman in this particular version.
You can find the actual scene, along with several other "superhero" porn parodies, AT THIS LINK. (NSFW!)
I wear a mask. And that mask is not to hide who I am, but to FUCK WHO I WANT #MENBatmanVsSuperMan pic.twitter.com/beHWAKAaqA

— Men.com (@Men) March 19, 2016
h/t: QueerMeNow (NSFW)