Alexander Skarsgård, who we're soon going to see on "The Legend of Tarzan", was asked to pick the best kisser out of three options – two women and one man whom he's kissed on-screen before. His choice was… a bit surprising.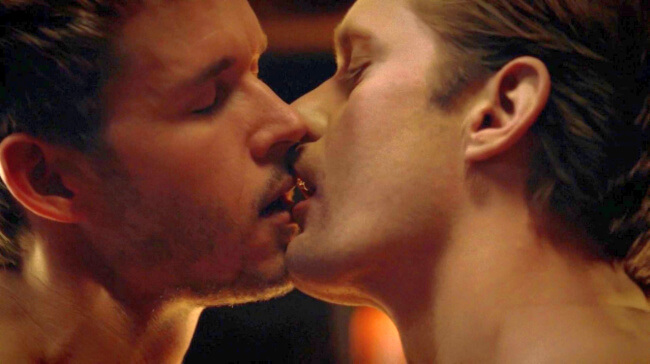 Appearing on an Australian news-panel show called "The Project", Skarsgård was asked to select the best kisser, between Margot Robbie, Nicole Kidman, and Ryan Kwanten. As you might recall, Skarsgård and Kwanten were on HBO's "True Blood" together, where they shared a hot sex scene – and a kiss.
His answer:
"Out of the three I've got to say Ryan Kwanten is surprisingly a good kisser. He's very tender.

You wouldn't think it because he's kind of a tough guy but very soft, gentle, tender touch"
Hmm… Might we get a replay, then?
Watch Skarsgård's answer right here:
And if you need a reminder of that kiss…
h/t: The Daily Mail / Instinct Magazine