Every once in a while it's a good idea to check up on reality TV star and model Sean Pratt. Sometimes he gets all wet in the shower, sometimes it's about his visible penis line, and this time – he's naked at the beach, with the peachiest bum we've seen in a while.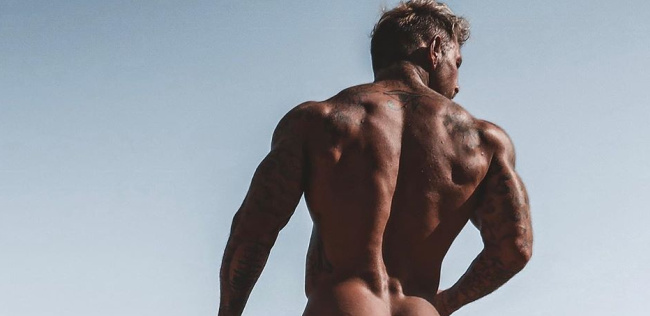 Sean Pratt is an ex-stripper, ex naked butler, who starred on MTV's Ex On The Beach reality show. These days, he's also a model who often puts his bulge on display, and sometimes he just gets naked.
"Just in one of my happiest of places", he wrote in the caption to his latest Instagram (nude) sensation. "On a beach. Naked. Drinking wine. What more could you want..?"
Sounds exactly right. Observe:
Sean's fans were understandably excited, commenting things like "Jheez that's a ripe peach" and "Better arse than most birds". Happy Hump day, indeed.
We'll keep following.