Usually, when we write about celebrity bulges, we try to be mild and suggestive about it – it's a bulge… it's a bump… But UK reality TV star Sean Pratt isn't leaving us a lot of choices – that's his dick. A very visible imprint of his dick, at least. Not that we're complaining, mind you!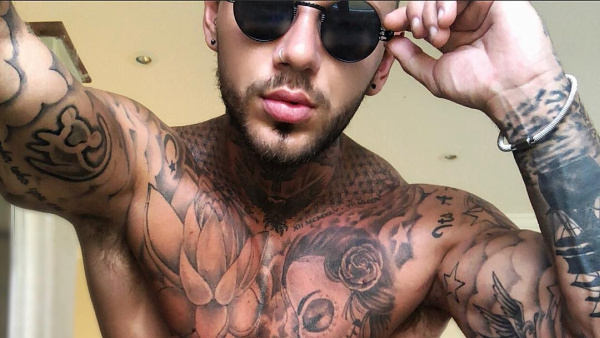 26-year-old Sean Pratt is an ex-stripper and naked butler (where do we find one?), who starred on MTV's Ex On The Beach reality show. These days, he's also a model.
And as a model, he's not afraid to expose… a lot. We already saw his VPL back in October, and we've seen his impressive bum as well.
But there's no such thing as too much of a good thing, so while Sean was enjoying his breakfast in Dubai, we got to enjoy… this –
Want more? This was his contribution to Hump Day this week –
And sometimes he wears clothes –