We're already used to UK reality TV star and model Sean Pratt's Instagram photos being, well, raunchy. But this time he's outdone even himself – being basically naked, without actually being naked – bulge and everything.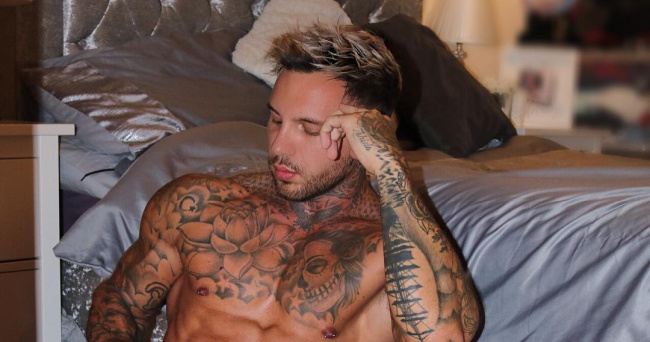 26-year-old Sean Pratt is an ex-stripper and naked butler (yes, that's a thing), who got known on MTV's Ex On The Beach, a reality show where single men and women are stranded on a beach with their exes.
We've seen him get naked on Instagram, as well as show his impressive bulge, but this time, well… we'll just let the photo do the, ehm, talking –
Yes, that's exactly what you think it is. And here's more from that set, taken by photographer James Alexander –
https://www.instagram.com/p/BpE_KQAHKRS/?taken-by=james.shoots.men
Yep, we're impressed. And want more!
https://www.instagram.com/p/BpAPHoug6Fs/?taken-by=james.shoots.men