Sometimes you don't even have to get naked in order to expose – well, pretty much everything. As UK reality TV star Sean Pratt clearly demonstrates in his latest raunchy Instagram photo…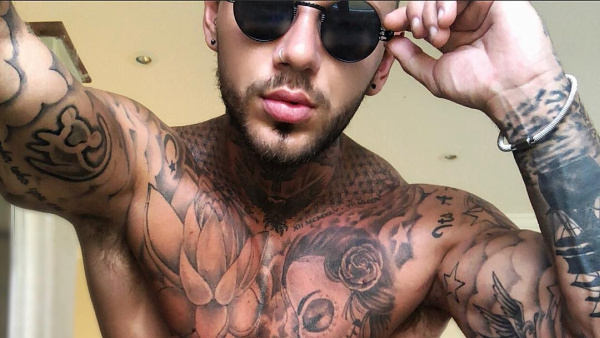 26-year-old Sean Pratt used to work as a stripper and a naked butler, but later got known on MTV's Ex On The Beach, a reality show where single men and women are stranded on a beach with their exes.
These days, he's also a model – and apparently is opening his very own dating and hookup website. And even though he DOES occasionally get fully naked on Instagram, this time his bulge came to help:
Fans were obviously excited, though some were busy saying things about socks, or being unsatisfied with the size of his balls. Some people can never be pleased!
We'll keep watching for more.