We don't really like cold showers, but hey, sometimes they're necessary – even when you're a hot reality TV star and model like Sean Pratt. And when we get to watch, well, that's even better…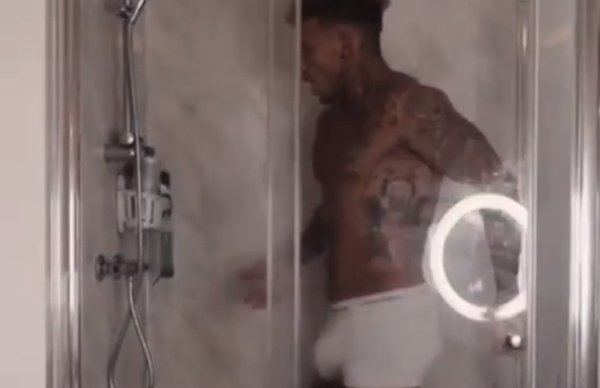 Sean Pratt is an ex-stripper, ex naked butler (yep, that's a thing), and he starred on MTV's Ex On The Beach reality show. These days, he's also a model who often puts his bulge on display, and sometimes he just gets naked.
This time, Sean decided to take a cold shower. Apparently, it's good for you – you lose weight, you get beautiful skin, and you improve sperm quality. (Hey, we're just quoting Sean here!)
And although he wasn't completely naked for said shower – we got the next best thing. His tight, white undies. Guess what happened with his big bulge next. Enjoy:
Convinced yet?
You WILL need a cold shower soon