Is it right to say UK reality TV star Sean Pratt is a big tease? Not exactly, as it's not teasing when you ACTUALLY get naked… then again… let's have a closer look at his latest nude addition to Instagram.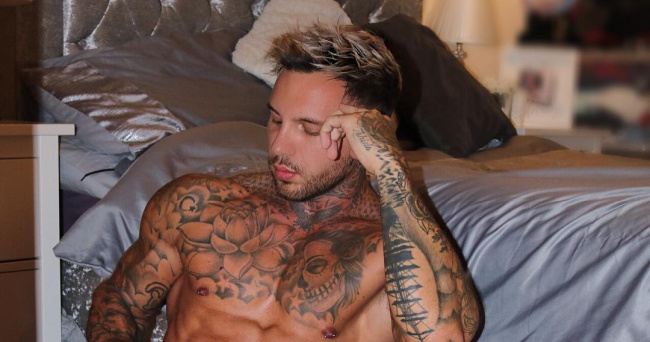 27-year-old Sean Pratt is an ex-stripper and ex-naked butler, who starred on MTV's Ex On The Beach reality show. These days, he's also a model who often puts his bulge on display. Hey, he even got naked for Christmas. 
This week, with a caption that says something about how – in the old days – everyone was naked, Sean posted this:
His fans were impressed, with many of them mentioning how they were frantically zooming in on… well, you know. Though one added – "Its big enough to not need to zoom".
And another fan was disappointed with the bits they hid with Photoshop… oh well, we can't have it all, I guess.
Here's another one from the same set –
Sometimes less is more… or more is less.. or more is more… or something:
We'll keep watching!
https://www.instagram.com/p/BslkimGgKBu/