There are lots of ways to celebrate Christmas – some erect trees, some become sexy Santas, and some – like reality TV star Sean Pratt – strip naked and post the results on Instagram. Hoorah!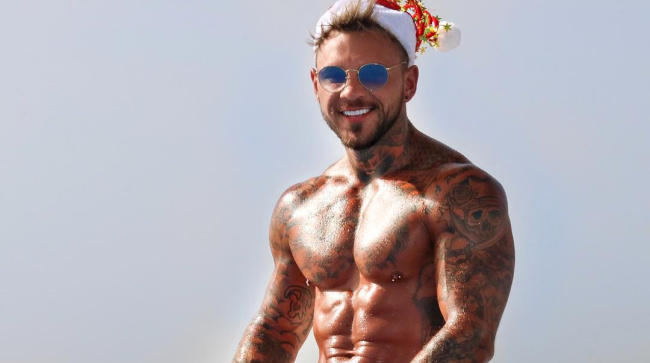 26-year-old Sean Pratt is an ex-stripper and naked butler (can we get one for the Holiday season?), who starred on MTV's Ex On The Beach reality show. These days, he's also a model who often puts his bulge on display. Yes, we do mean often.
This time it's his muscular bum on the line – with a special, naked, Christmas sunset. Enjoy:
https://www.instagram.com/p/Br0kM2-AE0u/
Merry, indeed!
https://www.instagram.com/p/Br0Ga7uApIj/
We hope you had a lovely Christmas. If not, these will surely cheer you up.
https://www.instagram.com/p/BrsovY4gv8y/