Don't you just love Christmas films and special Christmas episodes on TV? Everyone's so cheerful and optimistic and… naked? Well, sometimes.
Indeed – some of Hollywood's hottest men have taken on the role of Santa – only to then remove their clothes and remain stark naked. And at Christmas, when it's cold!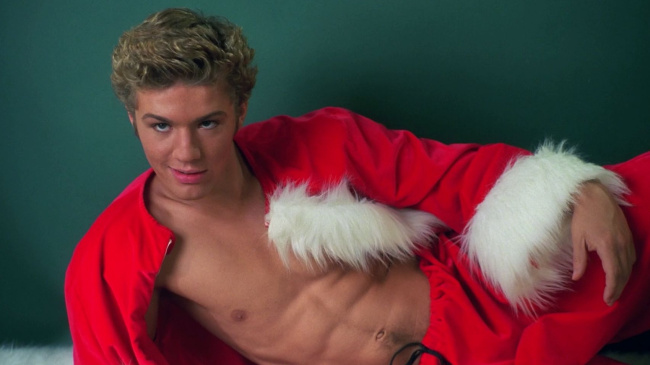 Ho, ho, horny is exactly what you'll be after peeking at Hollywood's hottest Santas sans their seasonal wear. We can't think of a better way to celebrate the Holidays than to check out their goodies, thanks to our friends over at MrMan (which are having their Holiday Lifetime Membership deal – don't miss it!)
Ryan Phillippe – "54"
A young Ryan Phillippe donned a Santa suit for a steamy photo shoot in the disco era flick 54 (And he was even bisexual there – but only on the Director's Cut).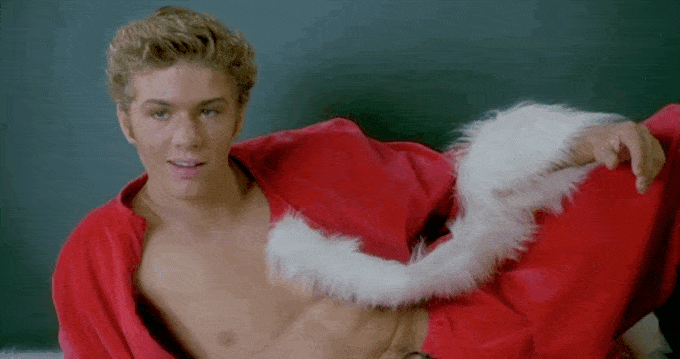 For Christmas, we're mainly interested in checking out Ryan's insanely yummy bare buns in the same movie. See plenty more uncensored Ryan Phillippe nude scenes here.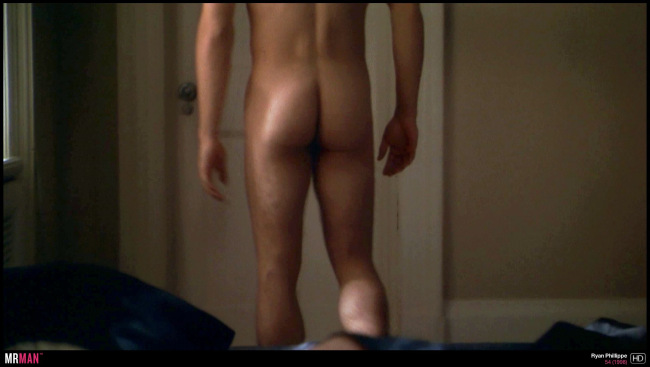 Jake Gyllenhaal – "Jarhead"
The best nude Santa is none other than the stunningly sexy Jake Gyllenhaal in Jarhead.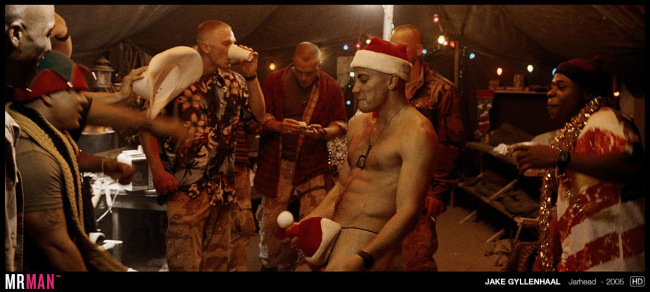 His character Anthony Swofford rang in the season with the troops by gyrating his ripped body while wearing only a skimpy Santa hat codpiece. Sit on his lap? Don't mind if we do.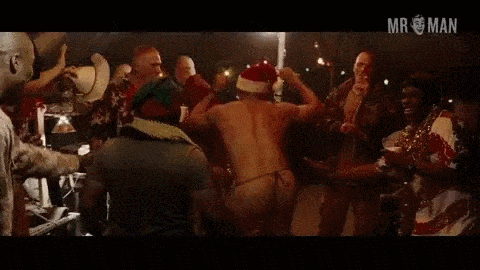 See more of Jake Gyllenhaal's uncensored nude scenes here.
Bryce Johnson – "Glee"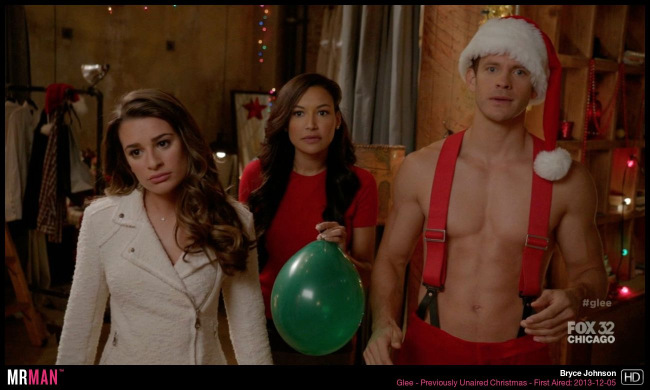 Bryce Johnson showed everyone what his abs looked like, portraying a sexy and shirtless Santa in an entertaining Christmas-themed episode of Glee.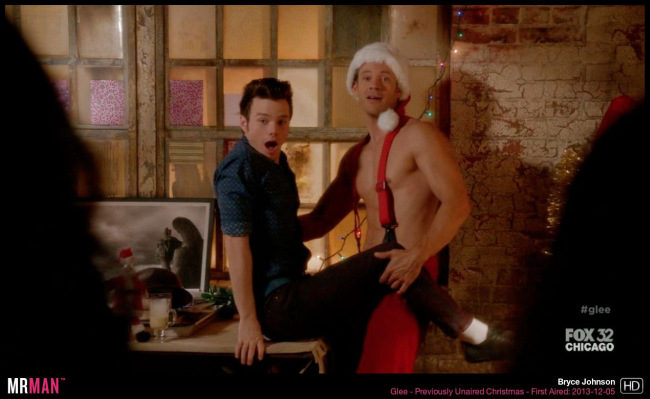 Bryce can come down our chimney anytime he wants!
Ben Affleck – Reindeer Games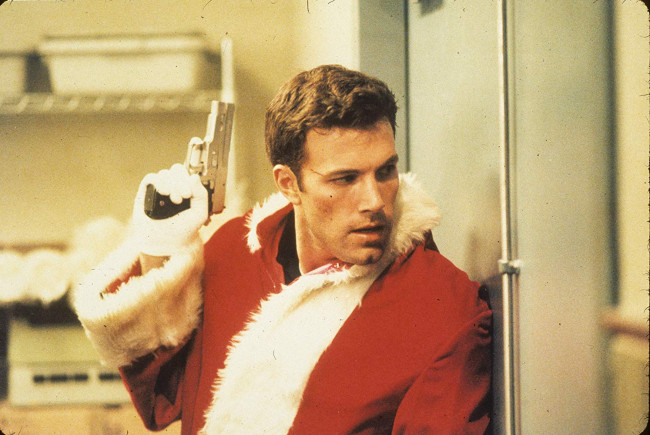 Ben Affleck might have filled the heck out of a mall Santa suit for the thriller Reindeer Games – long before his Batman days – but we'd like to fill his perfectly plump butt shown once the suit comes off.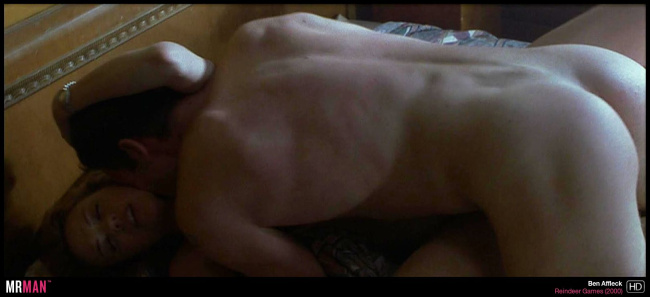 See more videos of Ben Affleck stripping – uncensored – right here.
Timothy Olyphant – "Go"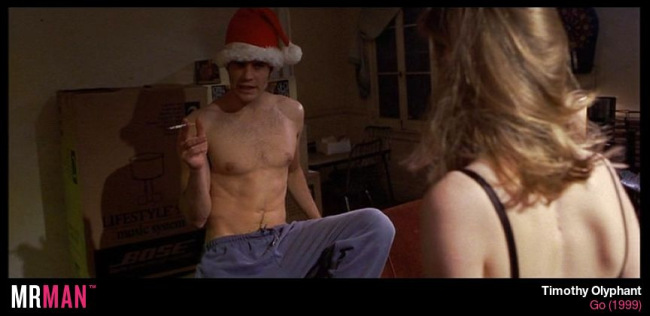 Timothy Olyphant from TV series Justified and Deadwood shows off his Santa hat in the hilarious thriller Go from 1999 – a must watch if you're a fan (and who isn't?)
Matt D'Elia – American Animal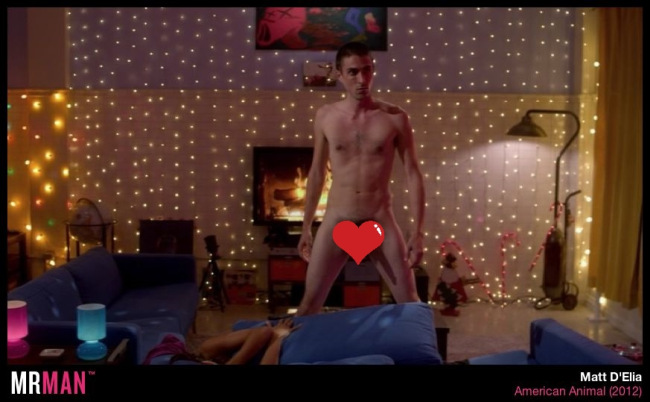 Last but not least is Matt D'Elia in American Animal where he moons us in a Santa hat and then shows us ALLLLL the goodies. Hung with care indeed.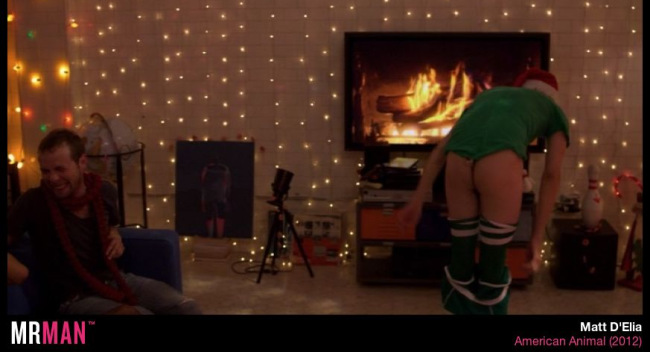 Want to see more NAKED male celebs? There's still time to check out MrMan's once-a-year Lifetime Membership promo. A lifetime of celeb nudity for just $99 – Plus a free month of TitanMan AND a FREE month of Naked Sword.