Actor/singer and general hottie Ross Lynch was trending on Twitter this week, but not due to his latest music video or his role on Sabrina, but due to… leaked nude photos. Alleged leaked nude photos, we should say.
Twitter was on melt-down mode, until eventually Ross himself responded – as did his brother (and co-member of their band The Driver Era), Rocky Lynch.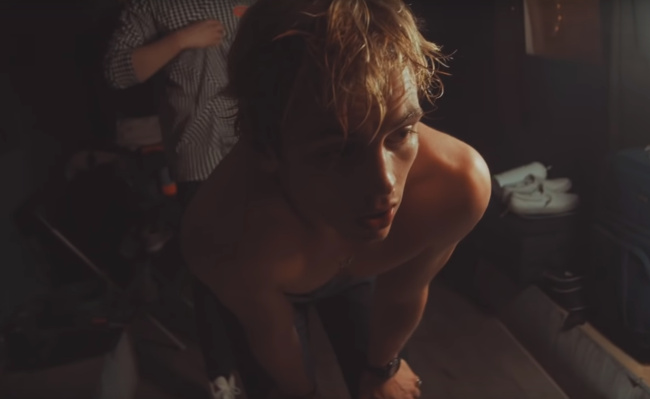 While leaked nude photos are a serious issue in their own right, there seems to be a new trend in recent months – alleged, or dare we say – fake nude photos. (Even Shawn Mendes had a trending "leaked nudes" fiasco).
The latest victim of this trend is 23-year-old Ross Lynch, singer and star of Netflix' Chilling Adventures of Sabrina. Earlier this week, Ross was trending on Twitter, due to a photo that was claimed to be a nude of the sexy singer.
Naturally, Twitter was on overdrive, with Ross' fans analysing the photo carefully, trying to determine whether it's him or not.
Ross' older brother, Rocky, joined the celebrations and tweeted about those photos as well:
Where these #RossLynch nudes at tho

— Rocky Lynch (@RockyLynch) April 18, 2019
Ross himself joined in – wondering where he could see these photos too…
I'm curious what these pictures are cause I've never seen them.

— Ross Lynch 💯 (@RossLynch) April 18, 2019
And eventually, he used this incident to send his fans to the "real" nude photos of himself – as in, the music video for his band's latest song, "Feel You Now" –
Here's my nudes – https://t.co/G4g6h50FAu

— Ross Lynch 💯 (@RossLynch) April 18, 2019
And while he's not fully nude there – he IS shirtless for most of the clip, so there's that.
Of course, we've seen a lot of Ross' body over the years – but these were all photos and videos posted by him, so that's OK.