Actor and singer Ross Lynch (these days you can see him on Netflix' Chilling Adventures of Sabrina) was never one to shy away from showing his body in public. And yes, that includes his bum.
So when his 23rd birthday came around this weekend – it was only natural for him to celebrate on Instagram… in his tighty whities.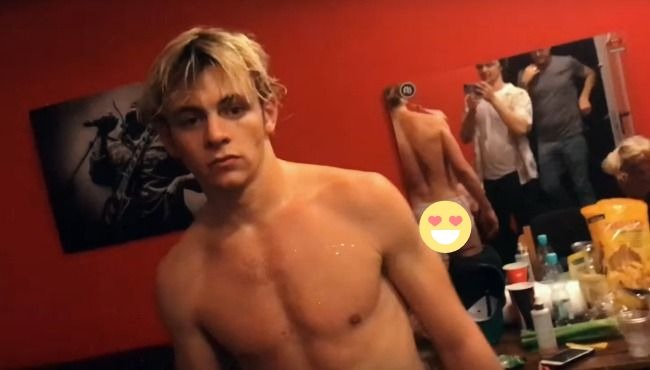 23-year-old Ross Lynch, who you might remember from Disney's Teen Beach Movie,  ditched his Disney persona last year, playing gay serial killer Jeffrey Dahmer, in the indie film My Friend Dahmer. Then, he moved on to play Harvey Kinkle on Netflix' Sabrina reboot.
Ross is also a singer – previously as part of "R5", a band made up of Ross and his family members, and this year – in "The Driver Era", which is a band made up of Ross and his brother Rocky.
But let's get back to those underwear…
And if you're wondering who "stormed into his room" while he was in his underwear – these were Jaz Sinclair and Gavin Leatherwood – his Sabrina co-stars.
Now we have to wait until April to get new episodes of Sabrina and Lynch.
For now, we'll have… this –