Singer, actor and former Disney star Ross Lynch is someone we're willing to see doing… well, anything. But watching him play tennis – while shirtless, and with some very short, very low-hanging shorts – is a real treat.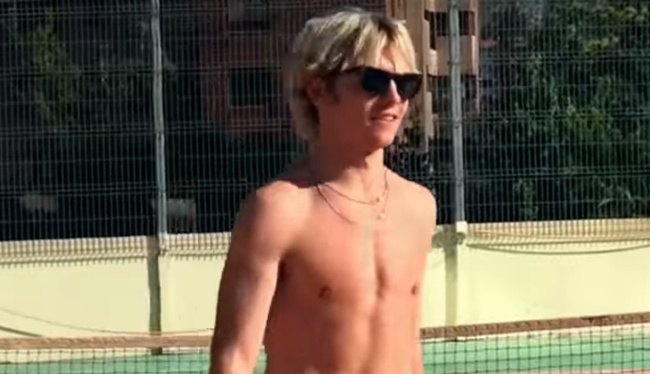 22-year-old Ross Lynch, who you might remember from Disney's Teen Beach Movie,  ditched his Disney persona last year, playing gay serial killer Jeffrey Dahmer, in the indie film My Friend Dahmer. He is also a member of the "R5" band, made up of Ross and his family members.
The band regularly releases a series of videos called "R5 TV", following their performances around the world, and whatever fun activities they get into behind the scenes (a couple of months ago, we got to see a sweaty and bulgy Ross behind the scenes).

In a recent episode, we get to see Ross on the tennis court, wearing very little… Enjoy: