Ross Lynch, the 21-year-old musician and former Disney Channel star, is going to make your day – just by… dancing around in his [super tight] undies. More than once.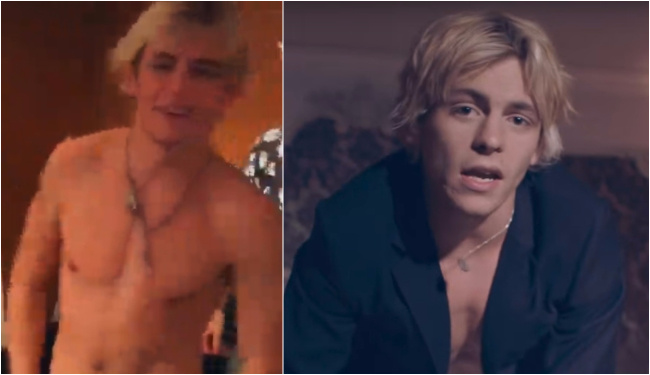 Ross Lynch, who you might remember from Disney's Teen Beach Movie, is also a member of the "R5" band, made up of Ross and his family – Riker Lynch, Rocky Lynch, their sister Rydel Lynch, and their friend Ellington Ratliff.
Recently Ross ditched his Disney persona, playing gay serial killer Jeffrey Dahmer, in the indie film My Friend Dahmer, written and directed by Marc Meyers.
As is required of young stars these days, though, Ross has an amazing body – which he gleefully parades around in a few videos posted on social media this week, that seem to be from behind-the-scenes of his tour with the band.
There's this one, which is a bit dark, but Ross displays an impressive backside in it:
Then there's this one, with different underwear, and some talk of Ross possibly going "Commando" –
https://www.instagram.com/p/BZqZjYYFg3-/?tagged=rosslynch

And those colorful undies yet again:
And after all this heat, you might as well hear – and watch, Ross and R5's latest music video, for "Hurts Good" –
h/t: Queerty