Ross Lynch is a 21-year-old former Disney Channel Star, who you might remember from films such as "Teen Beach Movie" – that is, if you were young enough to watch Disney Channel movies.
But Ross is ditching his Disney image in a big way, playing infamous gay serial killer Jeffrey Dahmer – and now we get a first look at his character… and he looks eerily similar to the original Dahmer.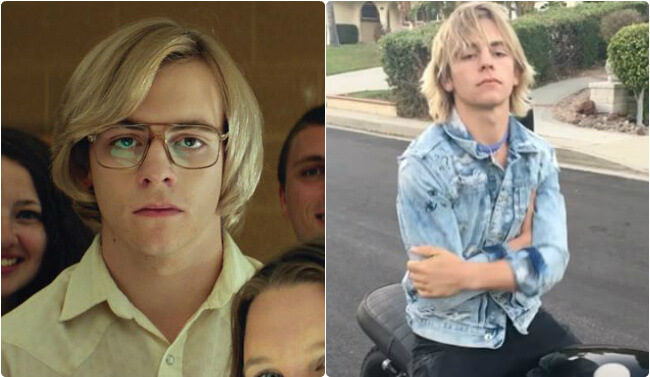 Ross Lynch isn't the first Disney star to shake off his image with a controversial gay character. Last year, his "Teen Beach Movie" co-star, Garret Clayton, portrayed gay porn star Brent Corrigan, in James Franco's gay porn biopic – King Cobra.
Jeffrey Dahmer was an infamous serial killer, who raped and murdered 17 men and boys from the late 1970s to the early 1990s. His murders involved dismemberment and cannibalism. He was sent to a lifetime imprisonment, and was murdered in jail in 1994.
My Friend Dahmer, written and directed by Marc Meyers and starring Ross Lynch as the gay killer, is based on Derf Backderf's graphic novel, and will show Dahmer in his high school years.
"It's the story before the story we're all familiar with", Meyers told Entertainment Weekly.
"I went through an exhaustive search to find an actor who I believed could play the role of Jeff Dahmer as a high school kid.

I just locked into Ross when I met him. I felt that he both had the versatility as an actor and the look. 

I thought it was exciting that he was just ending his run as the lead of a Disney show and was the lead of their Teen Beach Movie franchise – but he looks like Jeff! And then, even more so, when you put some glasses on him."
The movie will première at the 2017 Tribeca film festival, and ahead of that, Ross shared an image of himself from the film:
And that's the real Jeffrey Dahmer: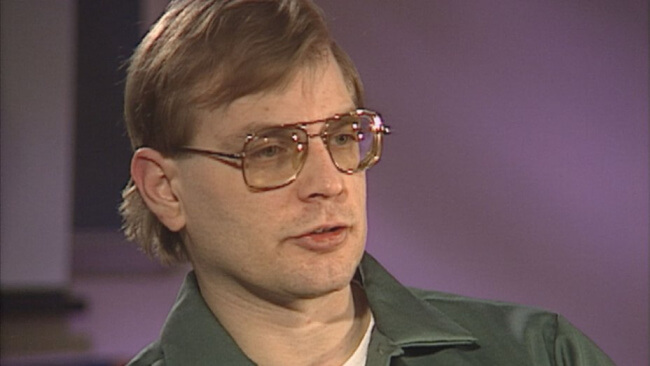 And that's what Ross Lynch used to look like…
And here's Ross Lynch singing and dancing with Garrett Clayton on "Teen Movie 2". A Far cry from becoming a serial killer…