Ross Lynch, the 20-year-old former Disney Channel star, is touring Kenya these days – and has spoiled us with a field-shower video shared on his Instagram account.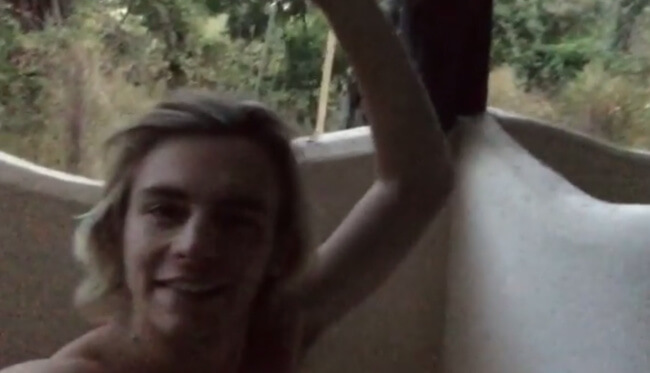 As we've reported back in July, Lynch is set to play the gay serial killer, Jeffrey Dahmer in a new indie film, "My Friend Dahmer".
But for now, he's having fun in Kenya, and has apparently visited the Samburu National Reserve, and The Kitich Safari camp.
While in the camp, Lynch had to use an outdoors shower – and, gladly, shared that moment with his Instagram followers.
Watch it right here:
And some fun moments from his Samburu visit: