It's the ultimate porn fantasy – the hot delivery boy comes to your house, and you end up… doing the things they do in porn films. Well, something similar happened in real life, to none other than Mr. Robot's Rami Malek.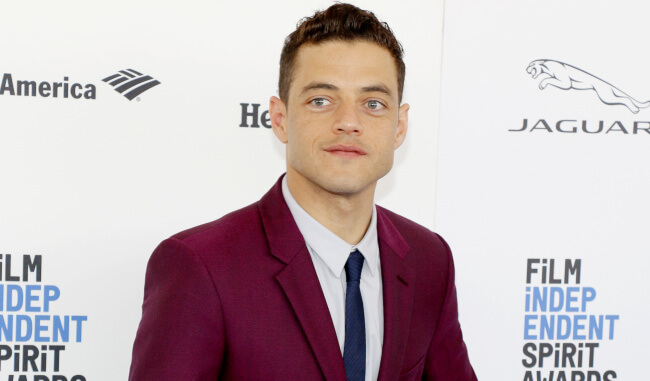 The 35-year-old Emmy winner (for Mr. Robot), who already has an interesting gay past on TV, is set to play Freddie Mercury In Bryan Singer's Queen Biopic next year.
This weekend, however, he was a guest on The Jimmy Kimmel show, where he had some interesting stories to tell, as well as give us a first peek at how he would look with the famous Freddie Mercury moustache.
Malek grew up in the valley in Los Angeles, and had a pizza delivery job at 17. During one of his deliveries, the door opens, a lady comes to the door, grabs her pizza and hands him a dollar.
"She closed the door, I started to walk away and someone opened the door again, and her roommate came out.

She came out and handed me a rose – 'You looked like you needed this'. She looked quite a bit older, but still very attractive.

I said thank you, she closed the door and I walked away and said… you know… there's something there. I turned around, knocked on the door, and said – 'How would you like to go out with me?'"
Watch the full story right here:
Later on, Jimmy wanted to see Malek with a moustache – one of Freddy Mercury's famous features. It was all quite hilarious, and you can watch that part right here: