If you've ever watched the Olympic Games, you know divers are some of the hottest guys out there. Of course, we all know Tom Daley – but he's far from the only sexy diver – and Jack Laugher is an excellent example.
23-year-old Jack Laugher is a British diver who, to date, has won two Olympic medals – a gold one as a duo with Chris Mears, and a silver one in the men's individual 3m springboard, all at the 2016 Rio Olympics.
Other than diving, he also has a popular Instagram account, where he shares lots of shirtless – and, sometimes even less than that – photos. Here are some of the best.
1. A bit of sun
2. Could he get any cuter?
3. Yes, his fellow divers are just as hot
4 .Yes, they get naked together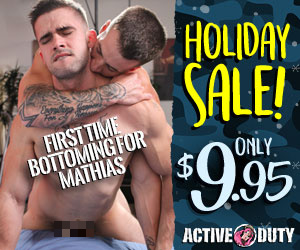 5. He can enjoy the pool outside of work
6. There's more than one way to get wet
7. More hunky diver friends
8. And there's Tom Daley and Daniel Goodfellow
9. Bath Playtime
10. A gift!
11. Those tiny trunks…
12. Just a bit lower…
13. Bedtime
https://www.instagram.com/p/7kuVYrvwoR/?taken-by=jacklaugher
And don't forget to follow GayBuzzer on Instagram as well –