Hollywood seems to be obsessed with Ariana Grande and her fiancé Pete Davidson – but even more so, people are obsessed with Pete's reportedly big penis. Now, Pete not only addresses those rumours – but also explains why Ariana is spreading them.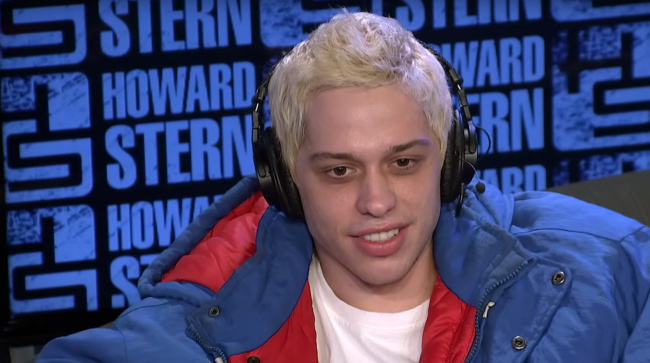 Pete Davidson is a 24-year-old actor and comedian, who can be seen regularly on Saturday Night Live. Earlier this year, after only several weeks of dating, Pete and American singer Ariana Grande got engaged.
And while the world was debating the size of Pete's penis, Ariana herself chipped in, writing something about… 10 inches.
Now, in a new interview with Howard Stern on SiriusXM, Pete was asked point-blank about those claims from Ariana. His response?
"I think I have an average sized penis and she's tiny. Everything's big to her."
That's certainly very candid…
Pete also talked about how grateful he is that Ariana touches him.
"Any time we're intimate, I'm always apologising and saying thank you. I swear to God. I'm like, you're awesome for doing this, thank you so much."
In fact, Pete was so surprised, that when the two started dating, he went over "a list of hot guys" with her, including "All of One Direction" – to show her what she would be missing.
Here's a clip from the interview:
h/t: Buzzfeed