For a while now, there's been some discussion over the size of Pete Davidson's penis. Why? mainly because the rumours say it's big. Very big. Well, good news – his fiancé, popular singer Ariana Grande, just confirmed the rumours. (Sort of)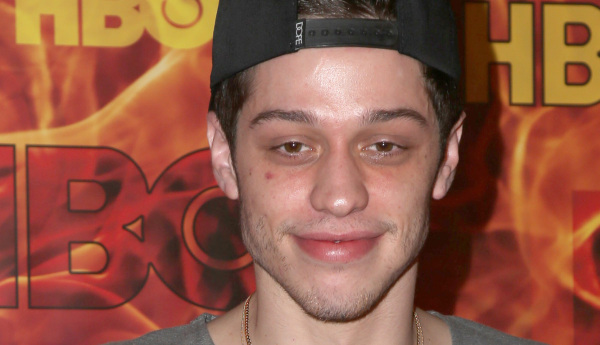 Pete Davidson is a 24-year-old actor and comedian, who can be seen regularly on Saturday Night Live. After only several weeks of dating, he recently got engaged to American singer Ariana Grande.
https://www.instagram.com/p/BjxhqpVHlP1/?taken-by=petedavidson
And while the world we debating the size of Pete's penis, Ariana herself chipped in. In a Twitter exchange (since deleted, but obviously screenshotted all over the interwebs), she was asked: "How long is Pete?"
So yes, the question was referring to a musical interlude called "Pete" on Ariana's next album, but Ariana couldn't resist the obvious, and answered:
"like 10 inches? ….oh fuck …i mean … like a lil over a minute"
Hmm… well, as expected, the reactions on Twitter were quick to follow.
Ariana has seen Pete's dick already….. damn gurl pic.twitter.com/bmsUsnb2Zd

— maddie 💍 (@maddiegrandre) June 22, 2018
And…
If Pete Davidson has a big cock as the rumors would suggest, and Ariana Grande is 5 foot, that's 60 inches, divided by Pete possibly being 10 inches, that really does equal out to Ariana being 6 Pete Davidson dicks tall *gay gasp* https://t.co/Qt3xbWMUll

— Listen to 'Sparks' by Hilary Duff (@EmilioEmm) June 21, 2018
And of course –
ariana grande and pete davidson pic.twitter.com/h15VZO1sIS

— ςђl๏є (@chloecinema) June 22, 2018