Another week, another super hot photo from model/trainer Nick Sandell. It's a beautiful shot, his body lit up nicely next to the window. But everyone's looking at his pubes, because of course.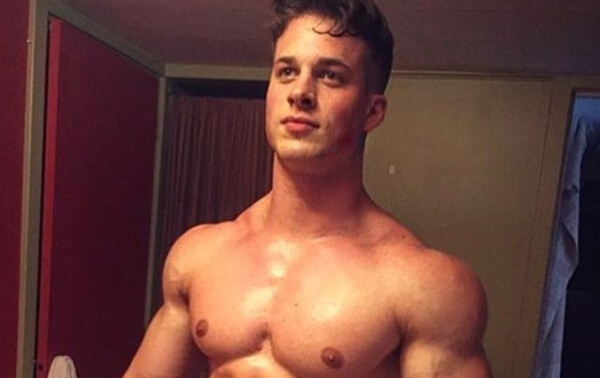 Nick Sandell is a 24-year-old model and personal trainer, who works with WILHELMINA Models. We've seen him eat a burger on the street in his undies, and showing his tighty whities again in a beautiful behind-the-scenes photo, and… you get the picture.
This time, in a photo captioned simply "Thursday", Nick has his toned body on full display.
https://www.instagram.com/p/BkAzdFZAbJZ/?taken-by=nick_sandell
In the comments, some fans were busy discussing his pubes – and the issue of him shaving his whole body, except for his pubes. A discussion, indeed, but we're too busy thinking how hot he looks.
https://www.instagram.com/p/Bj5kB5ygsVS/?taken-by=nick_sandell