Nick Jonas is touring the world with his frat hazing film "Goat", which premiered in Sundance earlier this year. Now, he's saying that living with his other Jonas brothers – Joe and Kevin – was a pretty good "training ground" to fraternity life.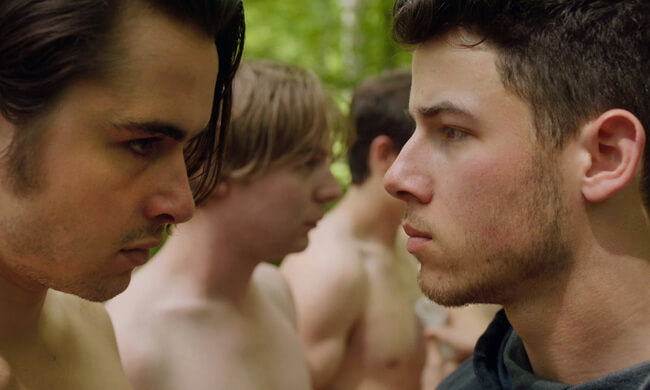 Jonas spoke at a press conference at the Berlin Film Festival, which was covered by The Hollywood Reporter. "Any time you grow up with siblings close in age as we were, there's that sense of fraternity life as such", he said, "Plus we worked together for so long and spent a lot of our impressionable lives together. There's definitely a training ground there".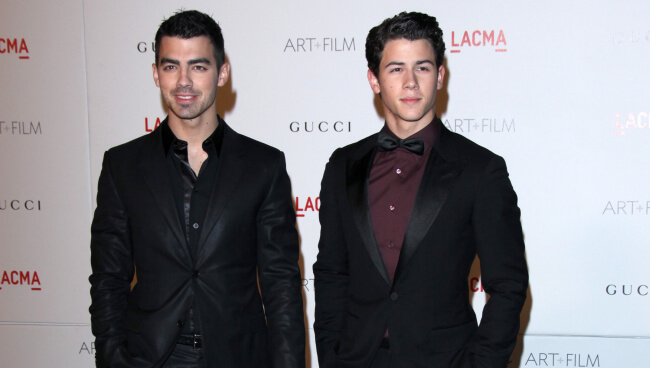 A training ground? Hmm – only a few months ago, it was Joe Jonas that told the world about his gay clubbing adventures with Nick.
But going back to Nick, turns out living with his brothers wasn't the only preparation for Goat and its hazing scenes – he also had an educational experience while drunk in a bar:
"I went out to a college bar and had a really unique experience that I can't really remember, but I know I didn't do anything too stupid. 

"I just had too many shots of tequila, which became a good training ground for the movie as well"
So what is it exactly Nick did while drunk? We'll just have to imagine…