Nick Jonas (the hot actor/singer – not to be confused with Storm Jonas that hit New York) was the star of the Sundance Film Festival this year, with his violent frat hazing drama "Goat". In the film, Jonas gets to drink a lot and have a lot of sex – things which, apparently, he's done in real life as well. In addition – we finally find out what Jonas' safe word is…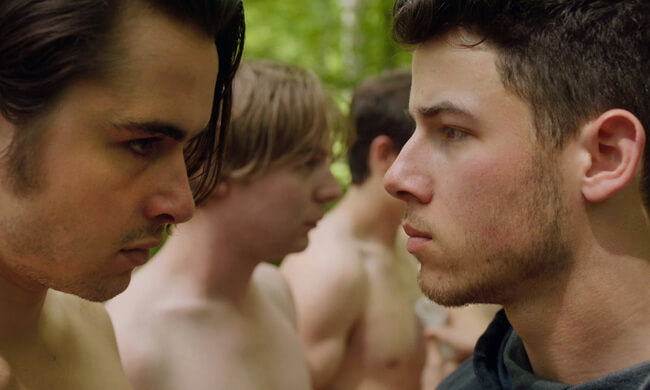 In an interview with The Daily Beast, Jonas talks about the similarities between the movie – and his real life.
I've had sex and drank a lot [in real life], so there are parts of this film that are perfectly real in some sense.

At the core is this concept of modern-day masculinity and what that means, but also brotherhood—and not the love you think you want, but the love you actually need.
And let's not forget that now-famous quote, where he refused to deny sexual experiments with men. Now, if we put these two quotes together…hmm.
And if that's not enough to make you go (or run) to watch the movie, it turns out some of the hazing scenes were so intense – that Jonas and his co-stars needed a safe word. (Yes, just like the one used in S&M sessions).
In an interview with The Wrap, Jonas talks about the safe word – "Pineapple" – and why they needed it. Watch the interview over here.