For years, there have been rumours and speculations among the fans, about radio host Nick Grimshaw allegedly dating "One Direction" star Harry Styles. There was even erotic fiction written about the two. But now, Nick finally addresses those rumours head-on.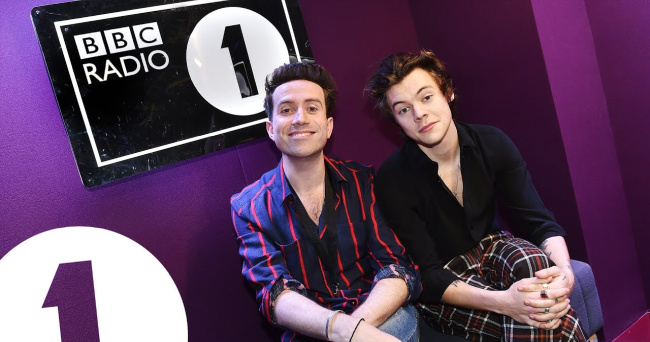 Nick Grimshaw is a popular 33-years-old openly gay UK radio host, while Harry Styles probably needs no introductions – as at 24-years-old he's already a very popular singer and actor, formerly of "One Direction".
Speaking with The Sun, Nick was asked straight on (sorry about the pun) whether there was anything romantic between him and Harry (who, earlier this year, sang about "messing around with boys and girls").
"No, no. Not at all", Nick says. "It was an odd, odd thing to happen. It wasn't very weird at the time, it's weirder now."
"It was weirder when he came on to do the solo stuff and I started doing my Harry research, writing questions and stuff, and when I Googled him I was like, 'This is actually a thing.'

It's kind of crazy because we'd met and we just really got on. I don't know if it's because we were both Northern and had quite a similar sense of humour and because he was down in London and away from northerners and friends and family and we all just ended up hanging out together and getting on.

I think that people assumed that because I was gay and he wears like floral shirts that he must be gay, and they were like they must be going out with each other."
Now watch Harry and Nick having fun with Ryan Gosling: