Gay fans of Harry Styles and One Direction are probably familiar with the erotic gay fiction (and explicit gay porn stories) about the various band members having sex with each other.
But British Comedian Matt Richardson says there are also gay porn stories written about Harry, himself, and radio host Nick Grimshaw having sex… and he even confronted Harry with these stories.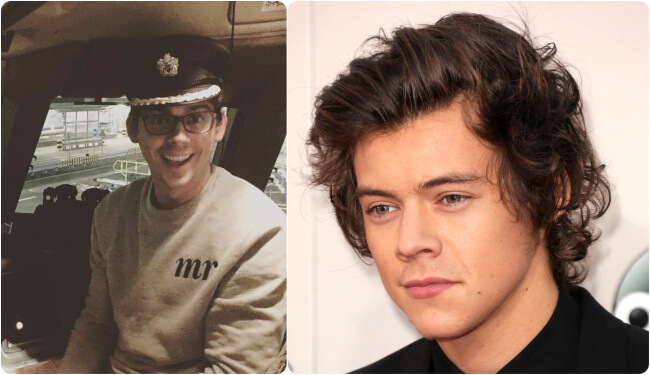 The most well-known One Direction erotic fiction stories are, of course, about Harry Styles and fellow band member Louis Tomlinson – at one point, Harry even accidentally Tweeted fake porn showing the both of them.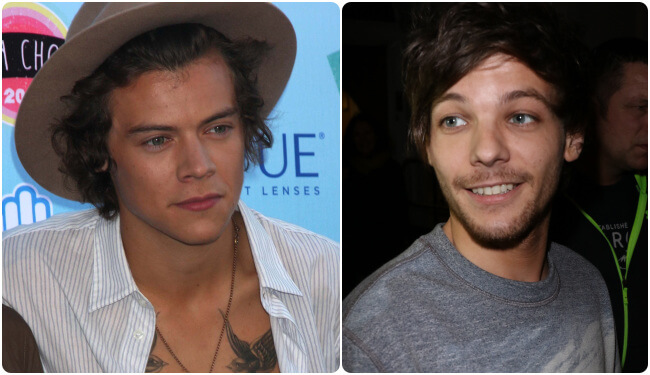 Matt Richardon, however, is a comedian who was also the host of The Xtra Factor, the spin-off show of the UK's X-Factor. On that show, he got close to Nick Grimshaw, a radio host who was also a judge on the X-Factor. Nick, is also a good friend of Harry Styles. Getting confused yet?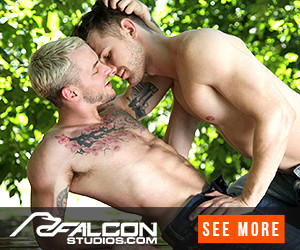 With all three of these men somehow connected in fans' minds, the erotic fiction wasn't far behind, as Matt tells The Sun, admitting he's "obsessed" with the fictional porn placing him in "incredibly graphic gay sex with Harry and Nick".
"I met Harry and the first thing I told him was: 'I've read loads of gay, erotic fiction about us' and he was like, 'what?'

"It's the weirdest thing to say to someone as an opening line when you meet them."
Matt, who is a big fan of Harry, also says he wouldn't mind re-enacting some of those stories. "If he had said, let's go home together I would have been like, absolutely Harry Styles. I read some fiction we could act out if you like…"
Harry Styles himself was recently asked point-blank about his sexuality, and said he doesn't feel the need to label himself. "I don't feel like it's something I've ever felt like I have to explain about myself."