Those "Larry" rumors just got a whole lot weirder: Harry Styles (23) and Louis Tomlinson (25), the two prominent members of "One Direction", have long had to endure erotic fan fiction "rumors" about an affair between the two of them, called by their fans "Larry" (as in Louis and Harry put together).
A mysterious Tweet, involving Louis and porn, that came out of Harry's Twitter account last night – has reignited those rumors, with a vengeance.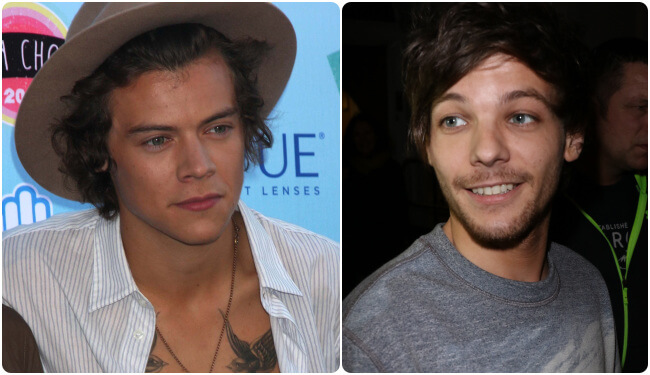 Harry Styles is busy these days promoting his new solo single, "Sign of The Times", and yesterday was in rehearsals for his upcoming Saturday Night Live appearance.
During the rehearsals, Harry, on his official Twitter account, allegedly quoted and Re-Tweeted two photos of Louis Tomlinson captioned "Then and Now", with a link.
That link, as Metro reports, was leading to a site with… gay porn videos, with some of them having titles such as "Louis riding Harry" (the shortened URL was since deleted as well).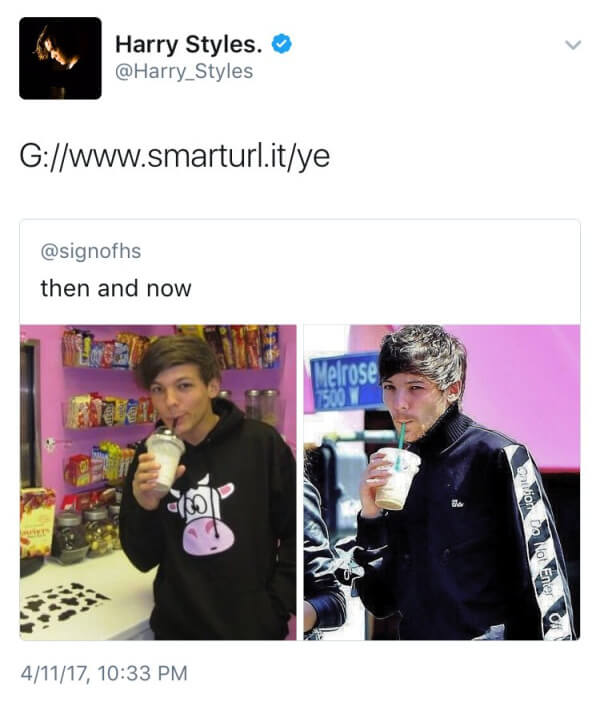 The strange Tweet was quickly deleted, not before managing to amass 30,000 likes. Fans, however, were left baffled – did someone hack Harry's Twitter account? Was he trying to say something about his relationship with Louis? Was this all a big joke?
Whatever the case, Harry Styles' fans are in a frenzy, debating back and forth what this Tweet means. For now, we'll just have to wait for an official statement from Harry – if one ever comes.