Louis Tomlinson and Harry Styles, the two prominent – and handsome – members of the band "One Direction", have long had to "endure' fanfic "rumors" about an affair between the two of them. Now, Tomlinson has had enough of it (well, again).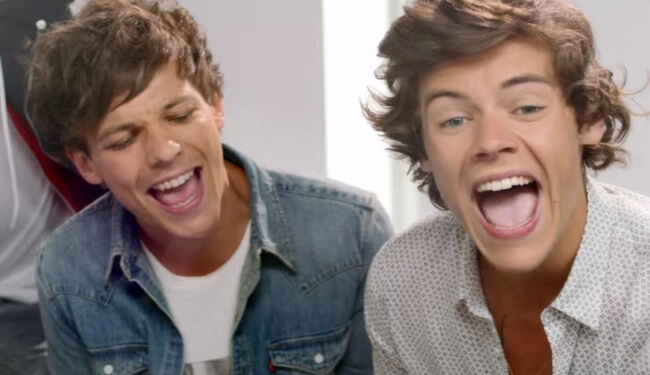 Over the years, fans have claimed that the two are hiding a secret affair – which is a fun thought, when you look at these two good looking fellows and how close they were. The fans even gave this alleged romance a power-couple name: "Larry" (as in – Louis and Harry).
Over the years, Louis took it upon himself to deny these rumors – as he did with this tweet in 2012, saying this is "the biggest load of bullshit I've ever heard":
@skyleridk Hows this , Larry is the biggest load of bullshit I've ever heard. I'm happy why can't you accept that.

— Louis Tomlinson (@Louis_Tomlinson) September 16, 2012
Now, Louis took it a step further – Instagram has recently introduced a feature which enables users to ban certain words from their comments section. Guess which word Louis was quick to ban? Yep – Larry.
But his avid fans were quick to notice this – and were also quick to find alternative ways to mention this fantasy romance, such as "L a r r y" or "Houis".
Maybe it's time to leave the two alone with this. But it IS a fun fantasy…
And hey, we'll always have this video of Harry sucking on Louis' finger. Wait, what?
h/t: DigitalSpy