Ah, the magic of the internet and social media. You see a naked man crouched down in hiding on a roof, outside a flat's window – and you quickly take out your phone, film the whole thing and post it on Facebook.
Now the world is wondering – what was he doing there? Hiding after sex when the "legitimate" partner came home unexpectedly? Hiding after having gay sex while still in the closet? Viewers are trying to guess.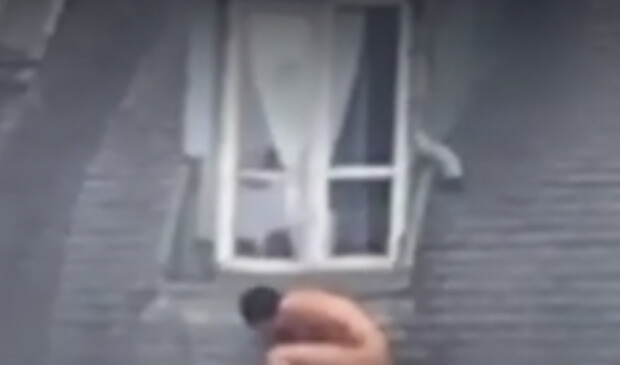 The short clip, posted yesterday on Facebook by Naphtal Ngatali, appears to have taken place in a French-speaking country, as Metro reports. It shows a very naked man shivering and hiding right under a window, high up on the rooftop.
The video has had 1.3 million views (as of this writing) and the many commenters (most of them writing in French) are still trying to understand what the naked man was doing there. Many have suggested he just had sex with someone's wife, and the husband just came home (so the roof is the new closet?)
Speaking of a closet, one commenter thought of a gay angle –
"Who told you that it is for a woman? This could be a guy [who had sex with a guy], whose parents are not aware of his homosexuality….?"
Whatever the case, with this video becoming so popular, it's probably only a matter of time until the owner of the flat sees and recognises his building…
Watch it right here: