Sports viewers aren't used to seeing penises on their live TV coverage – but that's exactly what viewers in the UK got this week, when British network ITV accidentally showed a jockey's penis, while conducting an interview in the changing room.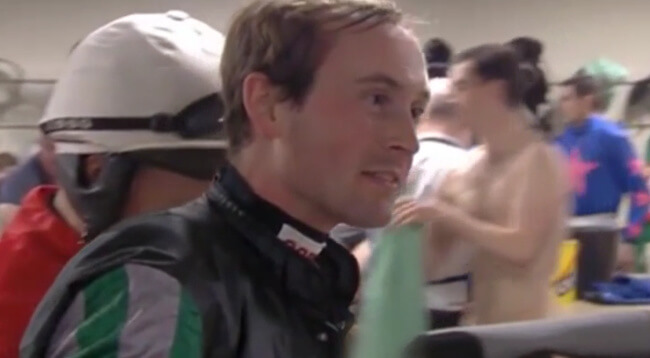 ITV were covering the Cheltenham horse racing festival taking place these days. While doing an interview – in the jockey's changing room for some reason – a naked jockey passed behind, with his penis dangling before him, as Metro reports.
Diligent researching into the man's penis later revealed that it belongs to Patrick Mullins, a 27-year-old Irish jockey.
Watch it all right here – just don't blink, or you'll miss it: