Straight, bisexual, curious… call it what you will, but when your "straight" friend, who was engaged to a woman, starts sending you his nudes – YOU'RE the one going to be confused.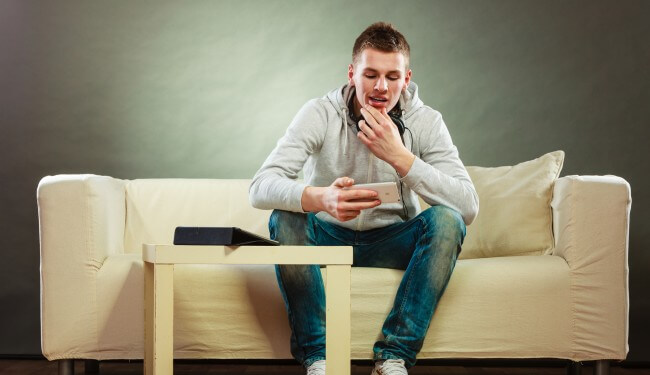 That's what happened to this guy on Reddit, whose friend started sending him photos that got more and more… raunchy. Now, he's wondering what to do…
"I have known friend X for about 5 years now", he writes. "We're pretty good friends. He was one of the first people I came out of the closet to. I've seen him seriously date girls to the point of almost engagement as well as an occasional hook up pre and post relationship. So he likes the ladies."
But that's where things get complicated.
"My friend also occasionally gets drunk and will send me nudes over Snapchat. At some points I've half egged them on because he's definitely attractive and always been curious, but I'm not begging for them or anything.

They've evolved from 'haha look at my ass lol' to a full on erect dick pic out of the blue. He sent me the latter tonight for the first time, and part of me could tell he was wanting one in return but I think that would cause more bad than good.

Side note: he's also told me stories during his post-depression break up phase that he's hooked up with guys.

My question is: What the hell? My best guess is he's having an experimenting phase of some sorts? Most of this has happened within the past six months."