Article headlines are short, so sometimes we have to make compromises. Sure, Zander Hodgson and Troy Pes, our favourite modelling couple, get naked when they take showers together. But the exciting bit is when… we get to watch. Which we sort of do today, thanks to the magic of Instagram.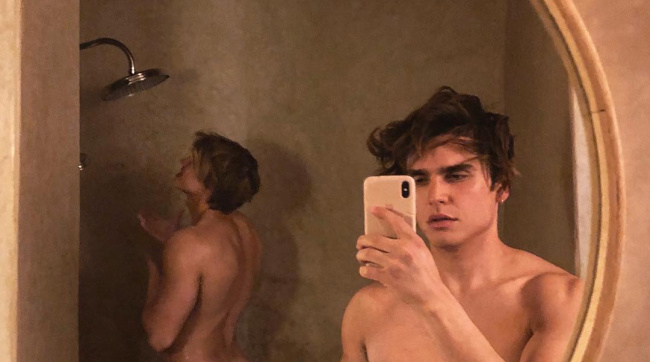 Zander Hodgson is a 28-year-old model and actor who last year came out as gay, and consequently made his relationship with fellow model Troy Pes "Instagram official". We often get to see their bubbly butts, and this isn't even the first time they've taken a nude shower together on Instagram. But hey, more is better!
This time, Zander and Troy were in California, and it's hot these days, so Zander had to "Make sure this desert boy washes all those nooks."
There you go, enjoy:
Don't worry, there's more:
They're just TOO handsome together…
And alone….
'Till next time