"Markiplier" has done it again. The famous YouTuber and gamer, whose real name is Mark Edward Fischbach, is driving his gay fans wild (and, we assume, a few female ones) – by getting half-naked with a couple of guys, and slipping into a… chocolate hot tub.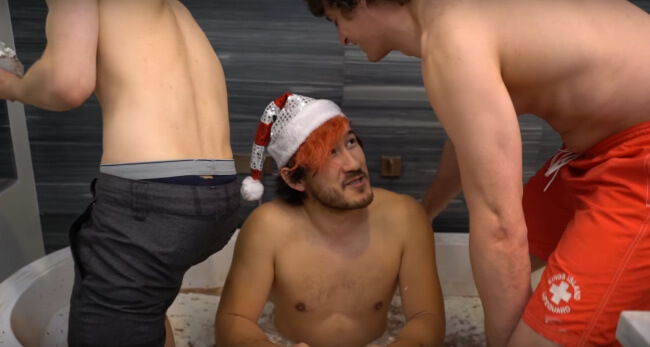 The 27-year-old YouTuber, who has more than 15 millions subscribers on his channel, already tickled our fancy last month, when a set of Instagram photos exposed his very big… bulge.
This time Markiplier dropped 360 packets of Coco Mix into his bathtub (for some reason), called his two shirtless buddies and topped it all with some whipped cream.
Is it fan service to his gay fans, or just boys being boys (in a hot chocolate tub)?
Watch and judge for yourself: