Riverdale was one of the most refreshing things on our TVs last year. After all, the short first season, based on Archie Comics, brought KJ Apa, Casey Cott and Cole Sprouse into our lives, along with a murder mystery.
Now, we get to see the gag reel from Season 1 – which is not only hilarious, but also shows us some intriguing moments of the three hotties.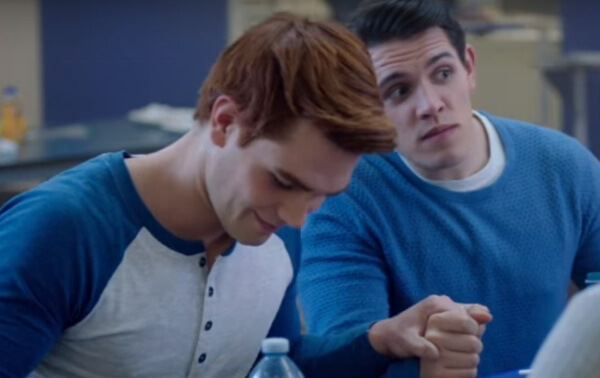 The three Riverdale boys, have been fighting a heated "Daddy War" on Twitter. On the gag reel, released in time for Comic-Con, you can see the usual bloopers and missed lines – but also a moment where KJ Apa is making out passionately with a fluffy toy (a bear? a dog?), and another moment where KJ is closely holding Casey Cott's (who plays gay Kevin on the show) arm.
Watch the gag reel right here:
Riverdale will be back on October 11, with 22 episodes (as opposed to 13 on Season 1.) If you can't wait, here's a first look at Season 2: