It seems like you can't be an international star these days without having a nudes photo leak story attached to your name – and Riverdale star KJ Apa is the latest name to be added to that list – though his reps say the alleged nude photos are "clearly Photoshopped."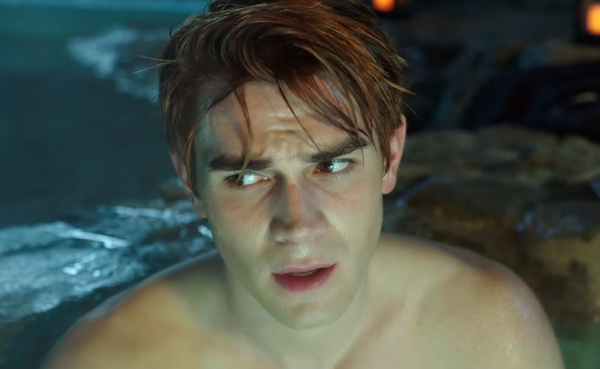 20-year-old Kiwi hottie KJ Apa plays Archie on the CW's Riverdale, based on the Archie Comics series. And he's one of the hottest guys to come up on our TV screens in recent years.
This week, two alleged nude photos of KJ started doing the rounds on the interwebs, with one of them showing some explicit private parts, and the other being a body shot.
According to the New Zealand Herald, one image was sent via Instagram direct messages, and the other was a Snapchat photo, with the words "baby, look what's waiting for you" written on the photo.
But according to a spokesperson for KJ, who spoke with the Herald, the actor doesn't even use Snapchat, and the photos were "clearly Photoshopped."
We never link to leaked nude photos – so instead, let's enjoy some of his very real, and very sexy, Instagram photos:
https://www.instagram.com/p/BZFikFoH_im/?taken-by=kjapa
Some gym work:
https://www.instagram.com/p/BYjGA_QHbLG/?taken-by=kjapa
Season 2 of Riverdale recently wrapped up, with Season 3 expected to start in a few months.
https://www.instagram.com/p/BcmxPHeBNj-/?taken-by=kjapa