We're celebrating with "King Cobra" this weekend, as the movie debuts at the Tribeca Film Festival. In this new clip, we get to see James Franco and Keegan Allen sweating it out together – and they're ripped.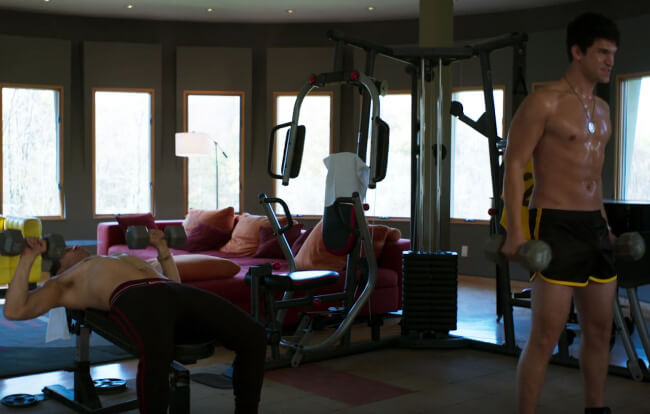 The film, based on events from 2007 surrounding the death of gay porn producer Brian Kocis and the life of Brent Corrigan, has "explicit gay sex scenes". "A few times, the actors took things further than the script", said the director, Justin Kelly, in an interview with The Wrap.
In this new clip, provided by Deadline Hollywood, we see Harlow Cuadra and Joseph Kerekes (James Franco and Keegan Allen), rival porn producers who violently murdered Kocis in a porn turf-war, working up a sweat – and their muscles.
Watch the short clip right here: