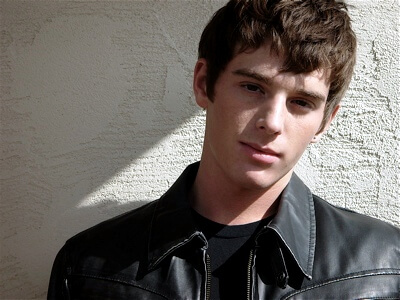 The internet crowds are fussing these days over the new porn biopic – and one of the story's real life main characters finally has something to say about it.
Back in 2007, porn producer Brian Kocis ("Cobra Video") was brutally murdered by two rival porn actors/producers,  Harlow Cuadra and Joseph Kerekes. Allegedly, the two committed the murder in hopes of then working with Kocis' studio star – Brent Corrigan. At the same time, Corrigan was in a legal battle with Kocis, claiming that his first scenes with Kocis were filmed while he was underage.
The whole story is now being turned into a movie, "King Cobra", which will be produced by James Franco (who might also appear in the movie). Former Disney channel actor, Garrett Clayton, will portray Corrigan in the movie, while Christian Slater is set to play Kocis. Actor Keegan Allen is also involved, and the internet already went wild over a particularly revealing picture posted by Franco:
https://instagram.com/p/9EJN1fS9Wz/?taken-by=jamesfrancotv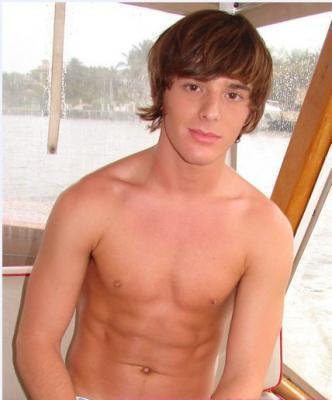 Brent Corrigan, who is not going to officially take part in the movie, used his popular Facebook page to finally respond to the news about "King Cobra". "The internet has been a buzz regarding some recent news that a movie is being filmed right now in New York State chronicling the Bryan Kocis murder and the early days of my adult career", he wrote, and added:
I was originally approached to be a part of the film as a consultant and the cast. I was asked to play a small part in the film and declined the role.

Ultimately, I chose to move forward with my own plans to finally release my book in place of taking part in someone elses presentation of events that I personally lived as a young adult.

It's going to be an exciting coming year! The book is nearly finished and is now going through edits and rewrites. Even with the time that has passed, the memories are still very real and raw for me. I look forward to finally telling my story, beginning middle and end, with an earnest stroke.
On Twitter, Corrigan also addressed the similarities (or none-thereof) between him and Garrett Clayton:
I was 17-21 in the years the screenplay spans. I looked much younger. He doesn't embody Brian's preference for not legal boys @NathanJ

— Brent Corrigan (@BrentCorrigan) October 20, 2015
Now we'll just have to wait and see how the movie turns out – along with Corrigan's planned book on the matter.