Ah, the joys of Riverdale and its merry half-naked men: The CW series, based on Archie Comics, is proving to be one of the hottest shows (at least hot-men-wise) on TV.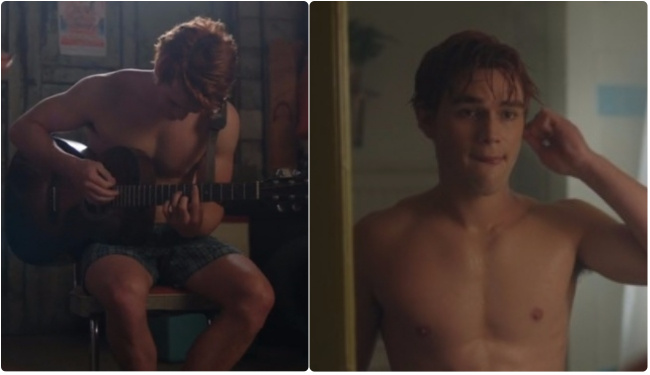 And with the news that the show is ending after Season 7 – we thought we would take a moment to appreciate some of Riverdale's more… skin-rich moments.
While we tend to write a lot about Super Kiwi Hottie KJ Apa, our friends over at Mr.Man made a playlist of ALL the hot Riverdale guys. You can see the videos here, but we got you some thirst-inducing photos as well.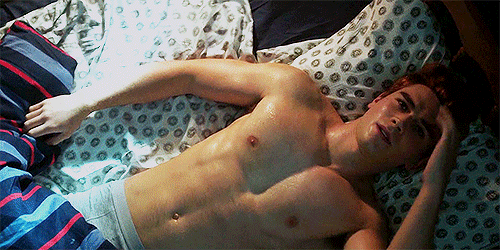 So yes, we could spend hours looking at KJ Apa's body…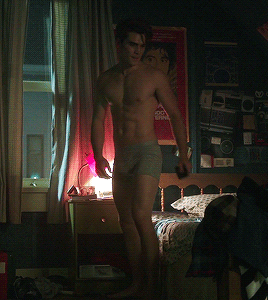 Maybe wrapped in a towel…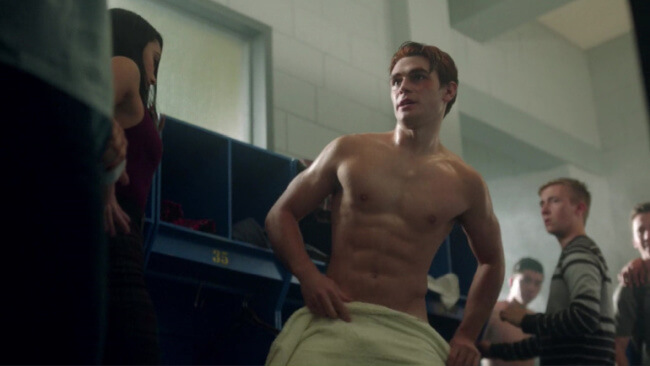 However! We also have a soft spot (actually, make that a hard spot) for super handsome Jordan Calloway (Chuck Clayton on the show).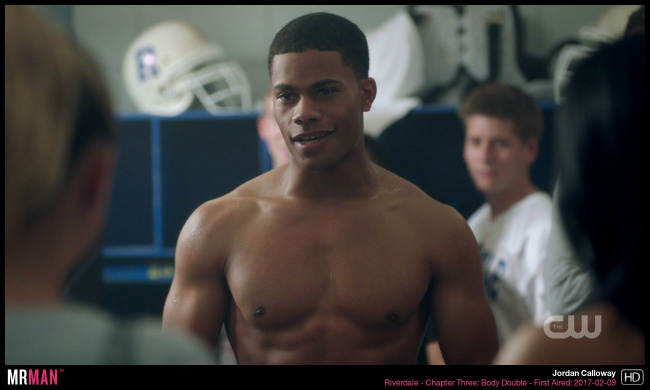 From his dreamy caramel eyes to his strong jaw and shoulders we would just love to sit on, this actor doubles as a delicious piece of eye candy. (See more of his body here)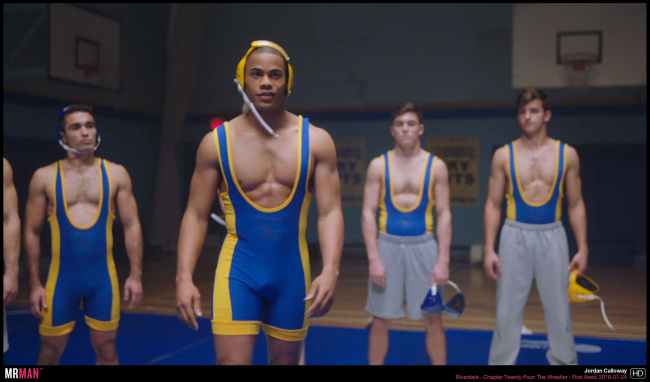 Then there's Casey Cott, the resident gay hottie (Kevin Keller). We've been promised he's going to see some more action on Season 3, so we're holding our breath…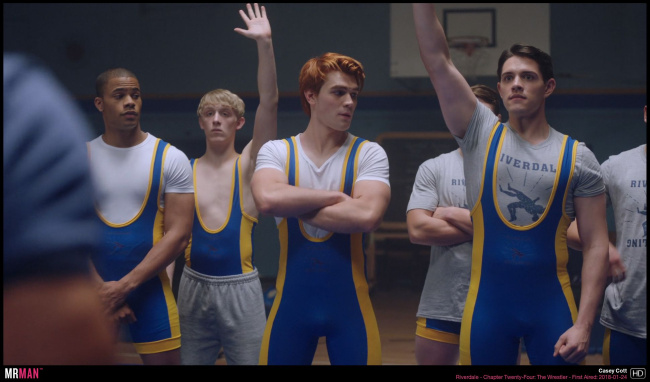 At least we already got to see some hot men-on-men kissing with him…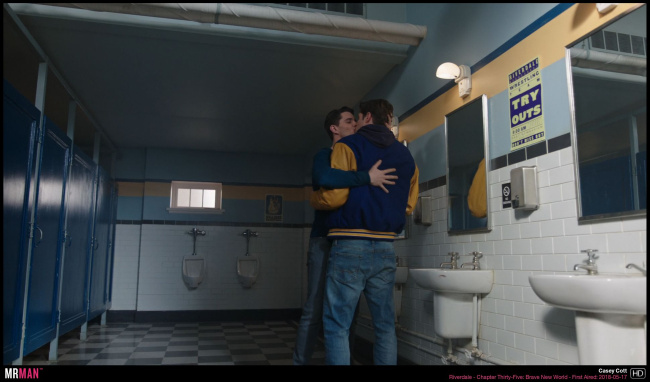 And another one with Rob Raco… (Check out more Glorious Gay Hollywood scenes here) –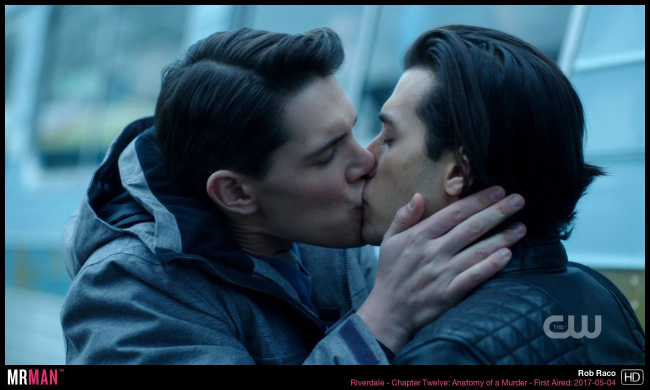 If you love Daddies, then you'll love Martin Cummins – he's the very definition of a DILF. (And also Check out this uncensored collection of Delicious DILFs)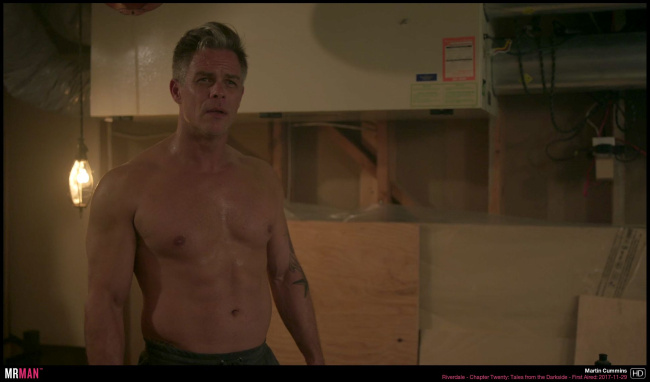 And of course, we didn't forget about Cole Sprouse – while he's a bit skinnier than the rest, he definitely has the good looks. Too bad he doesn't show his body enough… but he did share a hot tub with KJ once: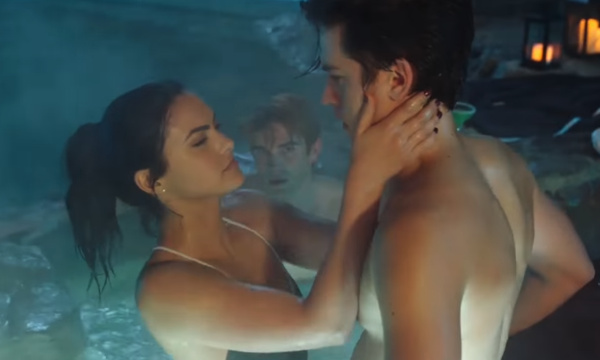 Want more naked celebrities? Check out Mr Man and get it while you can.