Davey Wavey is not one to shy away from talking about sex – hey, he even has his very own gay porn site. But sometimes, you need an expert – which is why Davey brought in gay porn star Logan Cross, to hand out some of his best tips on excellent gay sex.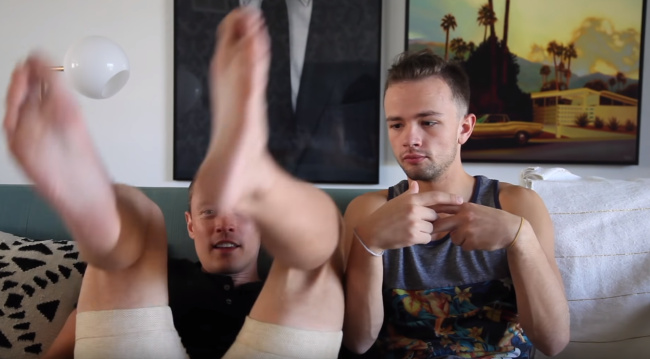 Davey Wavey is a very popular gay YouTuber, who not only talks about sex on his channel, but also shows it – and teaches how to improve in it – on his website, Himeros.TV [NSFW Link!]. And while there are no explicit scenes of Davey himself there (yet?) – he came pretty close.
Logan Cross is a popular gay porn star, who's done numerous scenes for twink supersite Helix Studios, as well as a unique scene on Himeros.TV. So obviously, as someone who is a master of the trade – he's a good choice to get some tips from.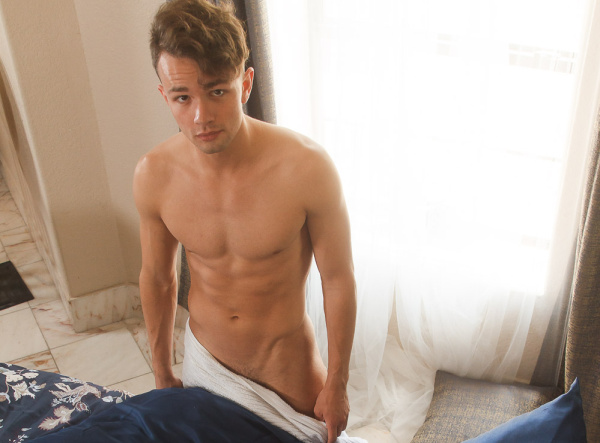 His first tip: Talk dirty. Yep, that's not just for porn – "It helps the communication between both sides."
That's when Davey and Logan give it a try, and start saying dirty things to each other. Until Davey says something about Trump and fucking… that's it, mood spoiled.
His second tip is about having a flexible body – sure, not all of us can do all these unique… positions, but it can still help.
Logan also talks about "opening up the view for the top" (you can guess what that means), why it helps to "spread your hole with your fingers", and all kinds of tips you probably didn't think of.
Learn all the tips right here: