Davey Wavey's recent launch of his very own gay porn website caught some of his fans by surprise, while others say they saw it coming. Now, the popular YouTuber explains the reasoning behind this bold move.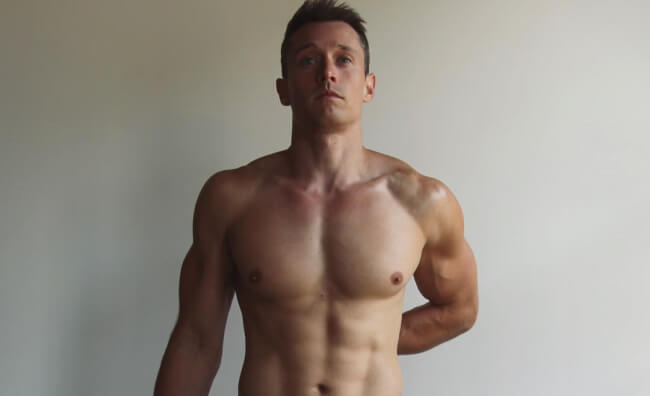 Davey Wavey is a 33-year-old Gay YouTuber, who's been releasing entertaining videos for years – some of which were already pushing the boundaries of YouTube.
Last year Davey already dabbled with some erotic content, with his "Unlocking Your Erotic Body" series, and with his YouTube collaborations with gay porn stars, such as Blake Mitchell, Joey Mills and Brent Everett.
But recently, Davey took a very "explicit" step forward, with his full-on gay porn website – Himeros.TV [NSFW Link!]. In his latest video, Davey talks about the controversy – and reveals what were the major reasons behind the move.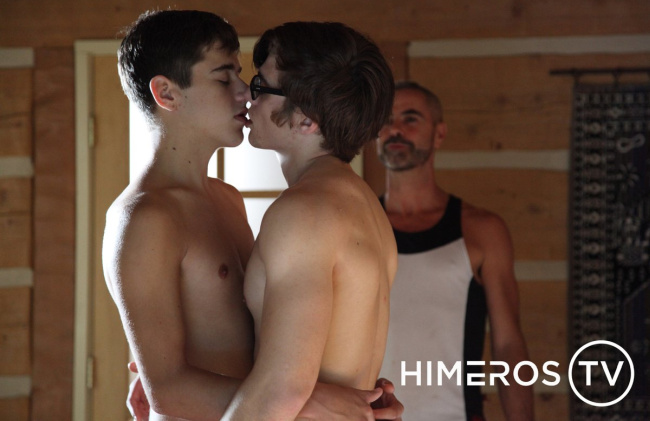 "There's been a lot of people", Davey begins, "in both my personal life and my online life who just don't get it."
And he continues –
"When I was 19-years-old I remember being in my college dorm room. I was lying in bed with my boyfriend, we just had sex, and he very dramatically leaned in and said to me… 'Dave, we need to talk.'

Obviously when you're 19-years-old and you're covered in your boyfriend's cum and he says 'we need to talk', it's generally not a good thing.

So he leans in and says to me 'Having sex with you is like being in a porn.'

And my whole face lit up – 'You're welcome! That's amazing!'. And he was so confused, because clearly, he didn't mean it as a compliment.

But for me… I couldn't ask my parents how to have gay sex, I couldn't ask the nun teaching my health class… So I watched porn, and if I was successfully emulating the porn that I saw in the bedroom, it was mission accomplished. Clearly I didn't get it.

In my channel over the past 10 years, I feel like I'm taking a certain message or truth, and packaging it in something sexy or funny. So you watch it and share with your friends, and at the end you see there's a point to that.

I started to wonder if you could take that same strategy – and apply it to gay erotic content. Can you take some important messages that need to be communicated to men about sex, and package it in gay porn, so that they'll enjoy it cause it's hot and it's juicy, but that there's also something that you can take away from it.

I'm creating this website for you guys, but I'm also creating it for myself, and in particular that 19-year-old version of me, sitting on his college dorm room, covered in cum, who just really didn't get it."
Watch Davey's passionate message right here: