Davey Wavey's guides to gay sex are often humours but useful – we've seen his guide to pain-free anal sex, and his guide for the gay bottom, to name a few.
Now, Davey's back with a another guide, about an important topic in the lives of many gay men – anal douching.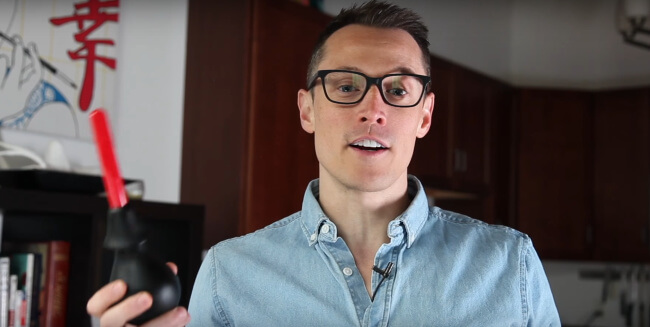 Davey's anal douching guide is part of his new series called "Homo Say What", which will consist of raunchy guides about the "hush-hush of gay sex".
Why do people do it? You're taking something and inserting it in a place where… it's like a one way street, and you're making it suddenly two-way traffic – and with anal douching, you're making things more comfortable.

It's both a science and an art.
The first step, of course, is getting yourself a douche. You can totally order these online.
Then comes the tricky part… Watch Davey's guide right here: