Valentine's Day is here, and let's face it – after the hard year we've all had, it's about time to feel some love in the air.
That's why some of the top gay porn companies are offering FREE subscriptions for Valentine's Day. Yep, you pay nothing for a limited time.
And if you want more – there are also some huge discounts from other gay porn studios, sometimes even more than 50% off for a full year of adult entertainment.
Sure, you SHOULD be spending Valentine's Day with your loved one, but not all of us are that lucky, and, you know – there's a pandemic still around. Plus, some couples do like adding some spice in their bedroom – and what's better than some hot gay porn stars?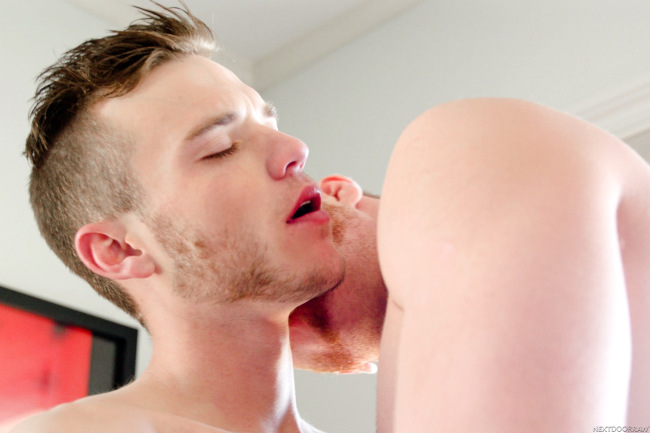 So here are some of the best gay porn deals we could find for this week-long celebration of love – most of these deals will remain active for a few more days following Valentine's Day, but don't wait too long, or you'll miss the discounts.
Oh, and of course – all links are very NSFW…
Hey, it's been a rough year for all of us, and it's time to celebrate some love. With sexy soldiers. And pay nothing.
Do you like hot military men? Then Active Duty should be your first destination. The studio's been around for more than 15 years, showing men having their way with each other in the barracks.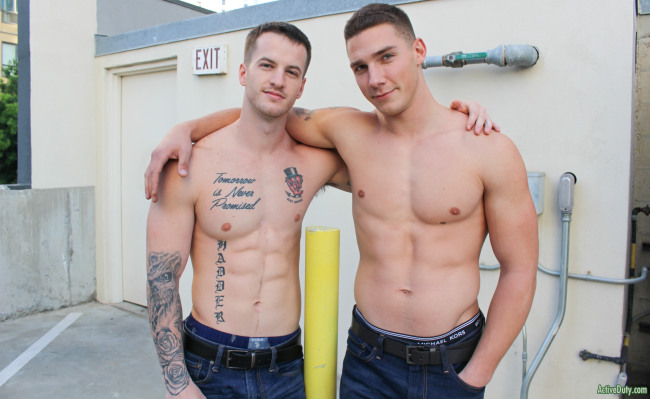 Some gay, some bi and some apparently straight, most of these men are either soldiers in active duty (duh!) or former soldiers – and it's as raunchy as you can imagine.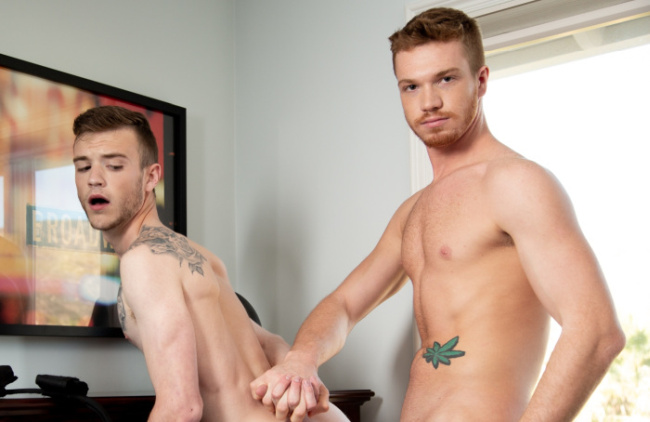 For Valentine's Day, they're offering a full week for… free. Yes. 0 Dollars. Who's going to pass on hot soldiers having sex for no money at all?
Get A Free Week On Active Duty
It's the ultimate college fantasy – a frat house where the young, sexy frat boys get drunk and have rough sex with each other. Well, you can stop dreaming – that's exactly what you get on FraternityX.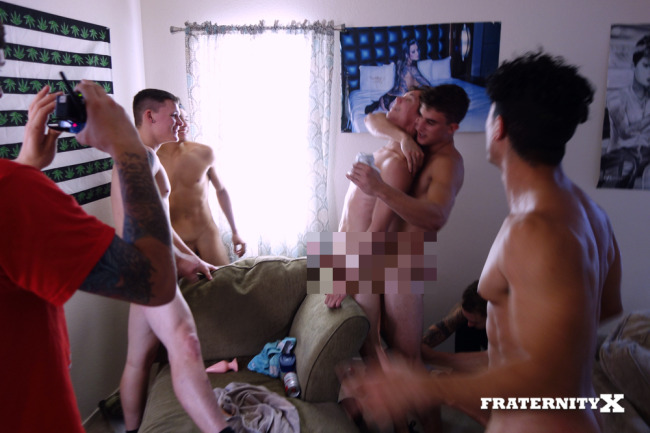 The content is divided into episodes, each with a new guy (or guys) that – usually – manage to annoy their fellow frat bros. Their punishment? You can guess…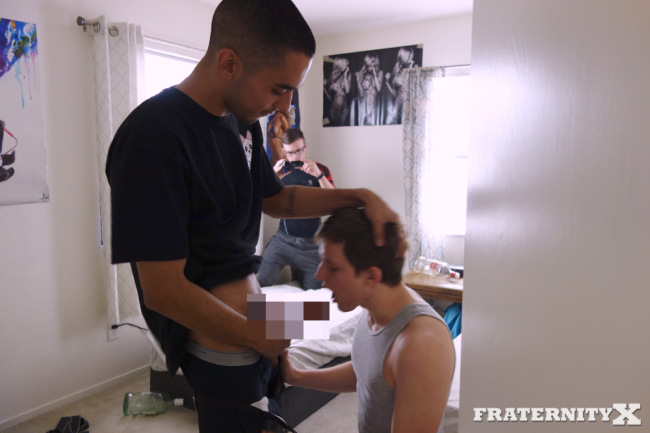 They don't often do discounts, but just in time for Valentine's Day, they're running a 10 Year Anniversary Sale – with a once-in-10-years price of just $10 for 30 Days! We can't remember ever seeing it so cheap before…
Why subscribe for several different gay porn sites, when you can subscribe to one – and get access to SIX Top Gay Porn sites? But wait – why not get all that for… Free? Yes. Free.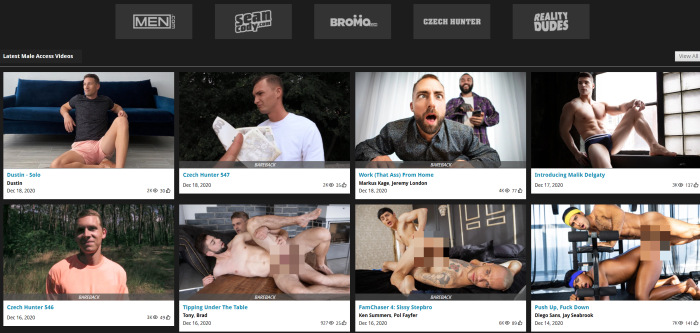 Yep, it's hard to believe Male Access exists – but it's a new site from the people behind Sean Cody and Men.com, and it gives you access to ALL the scenes from: Sean Cody, Men, CzechHunter, WhyNotBi, RealityDudes and Bromo.

And since they want you to have some fun on Valentine's Day, they're offering FREE 7 DAYS. It will auto-renew once the 7 days are up – but if you decide to cancel before that – you pay nothing. 
If you're looking for something a bit different – Himeros.tv is the answer. It's still a gay porn site – but with a twist, as it looks to also educate you on how to have better, more meaningful sex.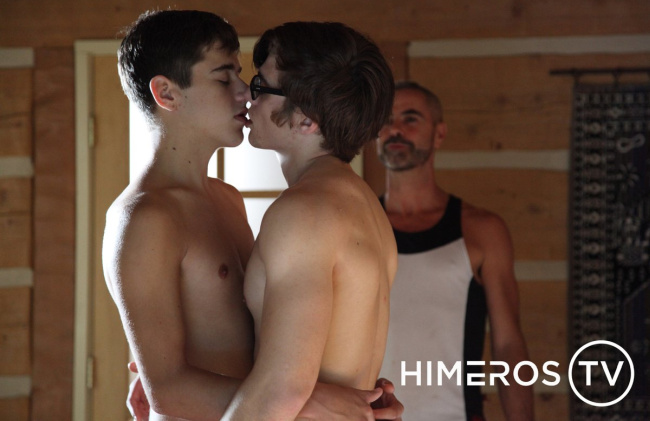 Founded by popular YouTuber Davey Wavey, Himeros.TV aims to do more than just pleasure you with hot men who have sex (though it certainly does that too) – it features men, situations and scenarios that don't often get exposure on mainstream gay porn sites, including topics on how to deal with premature ejaculation (but in a sexy way!), tantric sex, and so much more.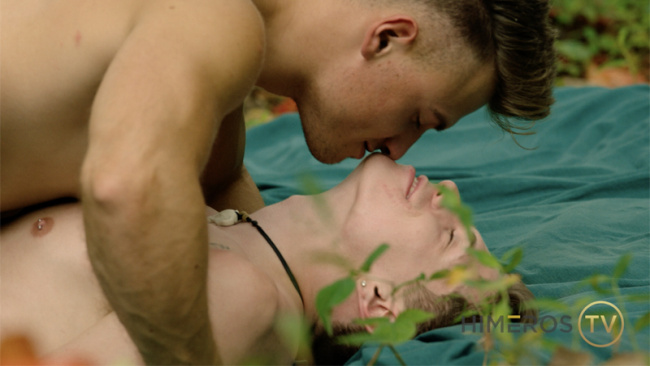 They don't often do discounts, so this is your chance for Valentine's Day – get 60 days for the price of 30 – that's 50% off!
Every person who likes gay porn needs a Naked Sword subscription – period. They've been around for so long, and they have so much content, they are now considered to be "The Netflix of Gay Porn", because of the sheer amount of titles you get with your membership.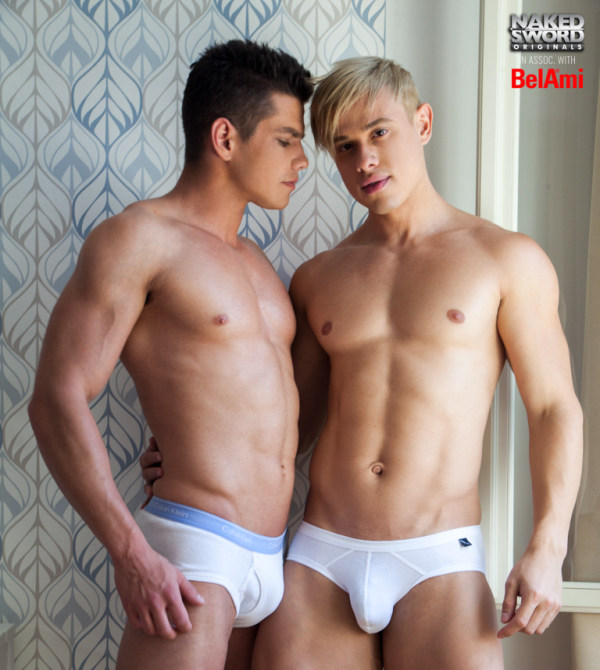 Instead of offering gay porn from one studio, Naked Sword offer a huge VOD library, with hundreds of studios, more than 100 "themes", almost all the big stars, and daily updates of new content. Think of almost any fetish, scene, color or preferred body type – and you're likely to find it on Naked Sword.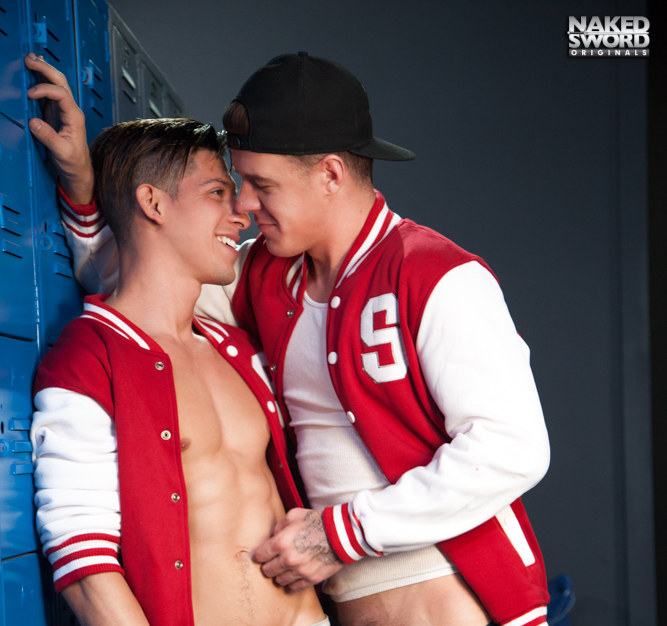 Getting ALL that for one monthly price is already amazing value for money, but with our special deal (only via the links here), you can get it all For 50% Off, on ALL the plans – even the annual one.
But wait, there's more! If you prefer to test things out, you can get it all for just… $4.95, for 4 days – only via this different special link.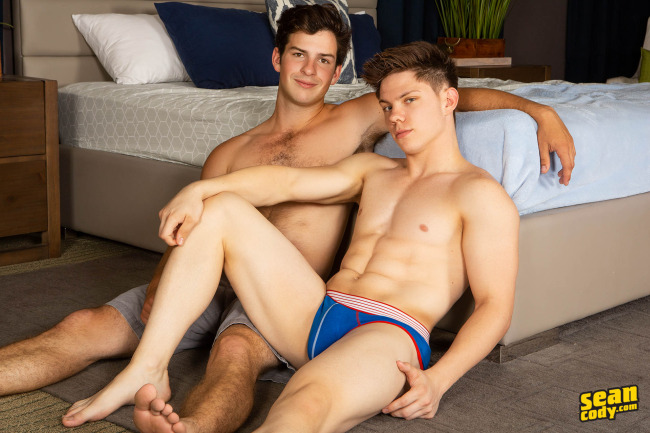 Sean Cody have been around for years, offering models sexy guy-next-door type models. You know, if the guy-next-door was hot and having gay sex all the time.

With this special Valentine's Day deal, Sean Cody are offering a rare discount of up to 50% off, which means you can get THE FULL YEAR for just $59.99 (instead of $119.99!)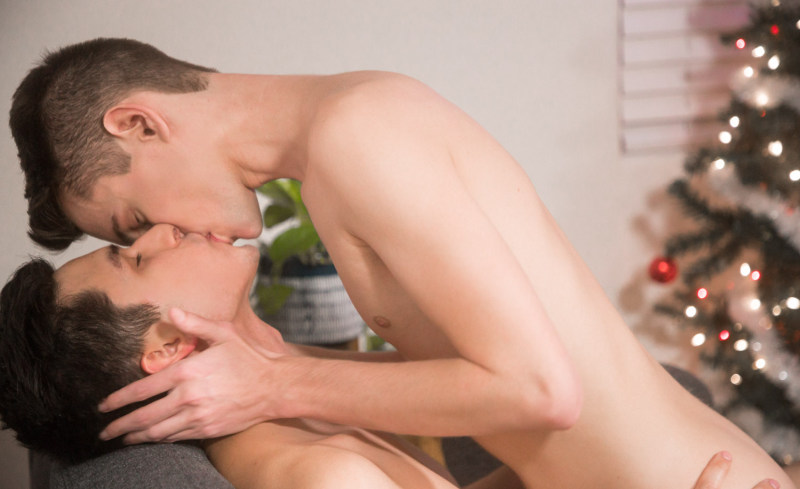 If you're into twinks (and let's face it – if you're following GayBuzzer, there's a good chance you are) – Helix Studios is the place to be.
With a library full of popular stars, past and present, such as Blake Mitchell, Kyle Ross, Johnny Hands, Trevor Harris and many others – you also get TWO sites for the price of one – Helix Studios + 8teenboys.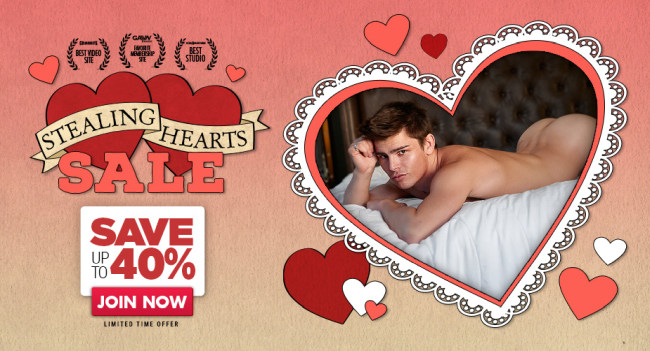 With the Helix Studios Valentine's Day 40% off discount, a 3-day trial starts from only $2.95. But don't miss out on the annual deal – 365 days of twinks!
If you like your men a bit rougher around the edges (though they do have some twinks around for good measure, too), Men's gay porn scenes might be a bit more up your alley.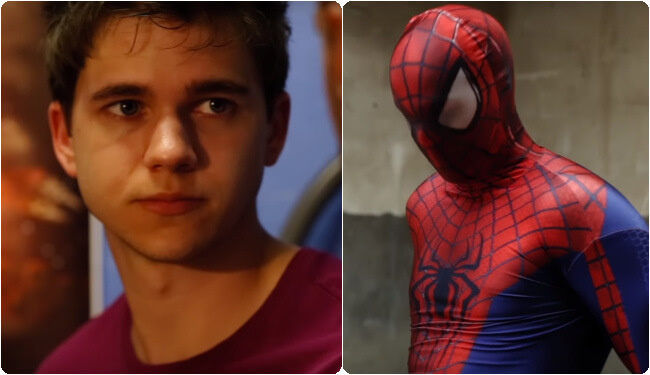 With stars such as Johnny Rapid, Paddy O'Brian, Will Braun, as well as the famous gay porn parody films, you're sure to find something good to watch on Men.com.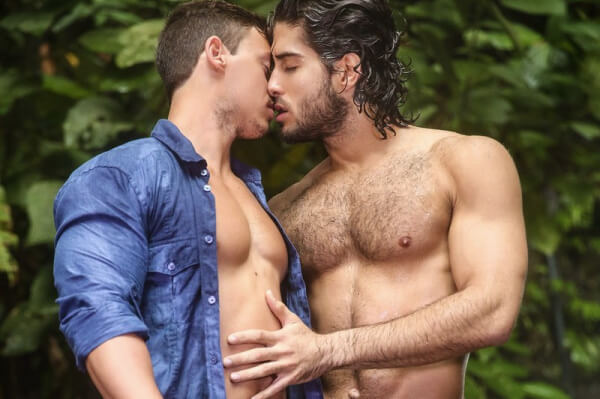 For Valentine's Day, you can now get 6 full months for free – with the annual subscription. So that's 18 months (!) of constant updates and thousands of scenes, for just $99.99! Alternatively, you can buy just one month – and get ANOTHER ONE for free.
Some people find it super-hot to watch straight men having gay sex (while debating endlessly whether they're still 'straight'). So that's exactly what you'll get on Broke Straight Boys.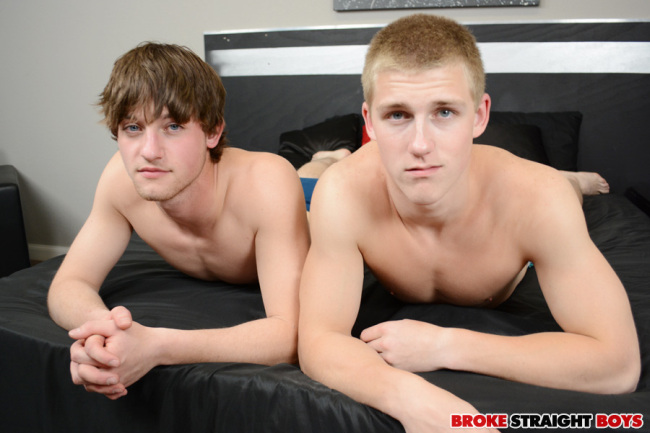 You won't get any shiny gay porn stars here – these are "real" men, who have gay sex on camera because they're supposedly, well, broke. But one thing's for sure – they're all extremely good looking, and are surprisingly good at this wild gay sex thing.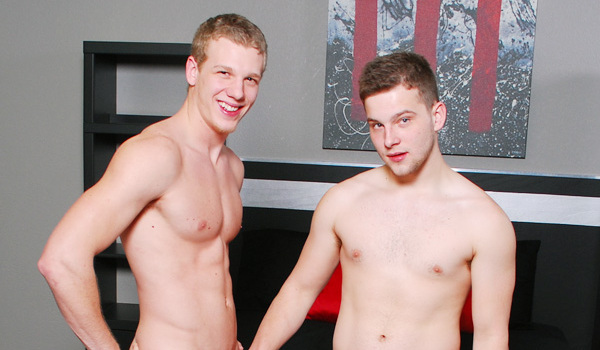 Broke Straight Boys are currently running a special Valentine's Day sale – where you can get A FULL YEAR for just $99.87, or a month for just 9.95 – that's 85% Off!
If you like your gay porn to look like a beautiful feature film – with the most beautiful men – CockyBoys is for you, with twinks, muscled bears, and everything in between.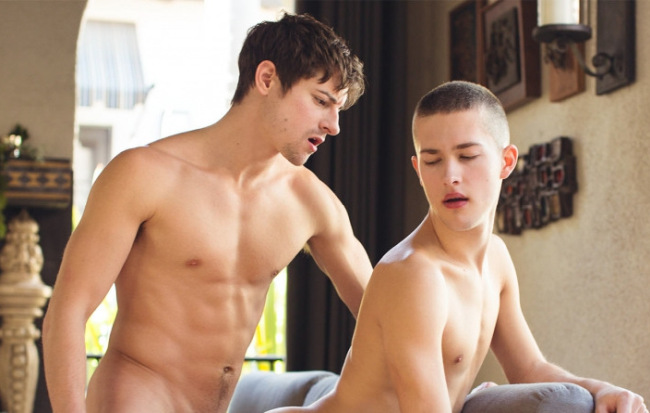 With stars such as Levi Karter, Sean Ford, Calvin Banks, Blake Mitchell, Angel Rivera and more – CockyBoys is the place to see men of different varieties mixed together, with beautifully produced films that actually have a plot (AND a lot of sex.)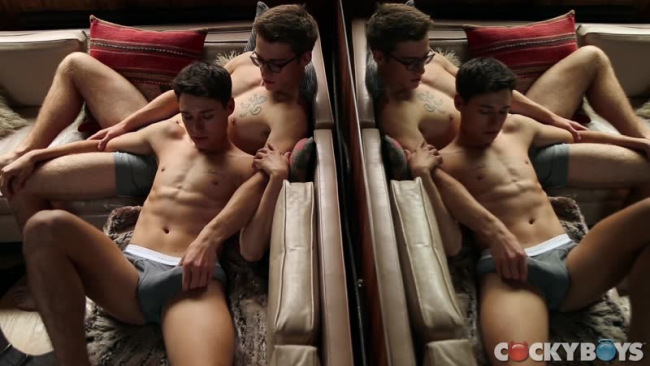 CockyBoys' Valentine's Day special offers A full month for 50% off – that's just $14.95 for 30 days!
BelAmi really need no introductions – they've been around for 25 (!) years, and somehow manage to always find the hottest boys from Europe.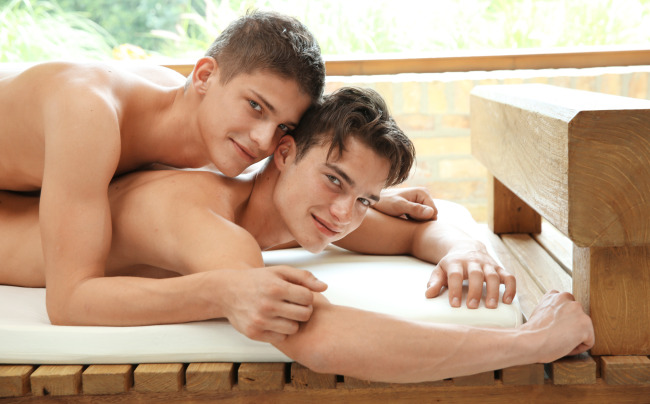 BelAmi have had countless gay porn superstars over the years, with the more recent group consisted of sexy men such as Kevin Warhol, Helmut Huxley, Adam Archuleta and Kris Evans. And even longtime gay porn star Lukas Ridgeston came back!

For Valentine's Day, BelAmi are offering, in addition to the regular discounts, a heavily discount price if you add their Freshmen site, which has even more hot boys.
Click To Join BelAmi + Freshmen
Male celebrities and movie stars are hotter than ever these days – and thankfully, they get naked on-screen. A lot. But how are you going to track all those nude male celebrities?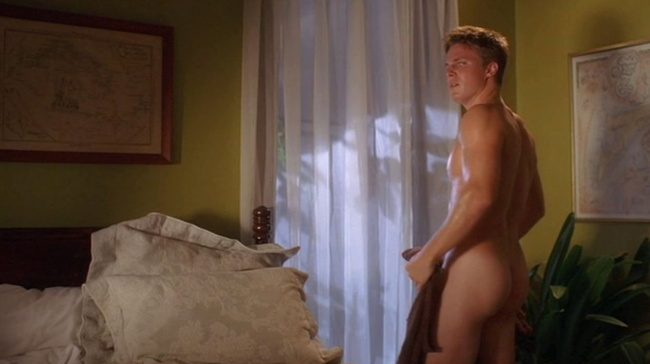 That's where Mr Man comes in – with over 8,000 celebrities and 90,000 HD videos and photos, if your favourite celebrity ever got naked and had sex on-screen (and chances are – he did) – you'll be able to find it on Mr Man.
Plus, you get to watch all those weird European artsy films, where beautiful men have very explicit sex on screen, because Europeans… just don't care.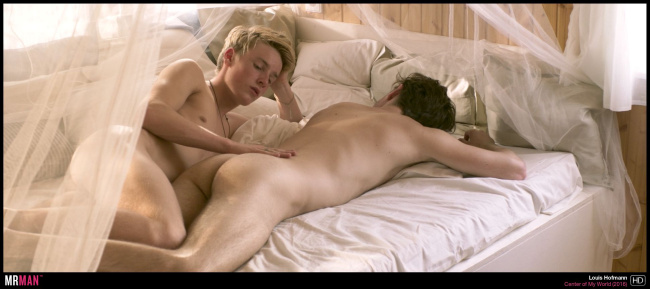 And to help you celebrate Valentine's Day, you can get a full subscription for just $4/month if you take the annual deal, AND you get a FREE bonus month of Naked Sword and a FREE bonus month of Peter Fever.