You knew it was bound to happen – pirates (sans Johnny Depp) having gay sex on board their mighty ships. It's finally going to happen, thanks to an upcoming gay porn parody version, called… Pirates.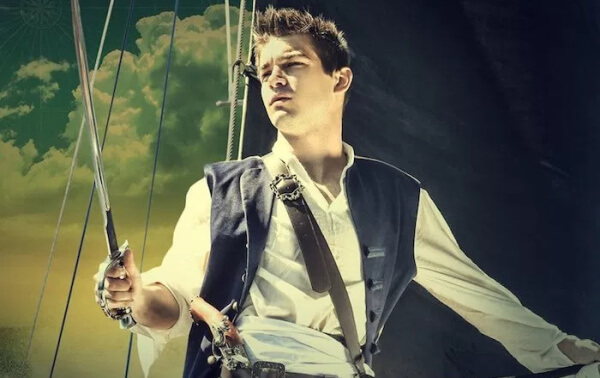 The gay XXX version of Pirates is coming from Men.com (NSFW Link!), the studio that brought us such classics as Twinks Peaks, the gay porn version of Star Trek, A Pokémon Go parody titled Fuckémon Go, and many others.
The first scene is set to be released on May 26, in line with the release of the 4th Pirates of the Caribbean film, "Dead Men Tell No Tales" (Or Salazar's Revenge in Europe).
#MENteaser Not all treasure is silver and gold! Get ready for @JohnnyRapidATL 's BIG comeback in Pirates: A Gay XXX Parody! May 26th 🏴‍☠️ pic.twitter.com/tcT7qF62IY

— Men.com (@Men) May 19, 2017
And while the gay porn version won't feature Johnny Depp, it will feature Johnny Rapid, one of Men.com's most prolific performers.
#MENteaser Loot. Plunder. Play. 🏴‍☠️ Pirates: A Gay XXX Parody🏴‍☠️ is coming soon! @RB_DiegoSans #MENpirates pic.twitter.com/AYCXRNQjQ9

— Men.com (@Men) May 20, 2017
The parody, Shot on location in Ibiza, Spain and Florida, will also feature gay porn stars Diego Sans and Paddy O'Brian, who will "navigate the high seas in search of some booty.". Shiver me timbers!
#MENteaser @paddyobrian86 navigates the high seas in search of some booty 🏴‍☠️ Pirates: A Gay XXX Parody 🏴‍☠️ is coming soon! #MENpirates pic.twitter.com/TZLiWhHbug

— Men.com (@Men) May 21, 2017
You can watch the SFW trailer right here: