Tom Holland and his version of the friendly (and hot) neighbourhood Spider-Man are finally here – but there's another (hot) Spider-Man – the gay porn parody version.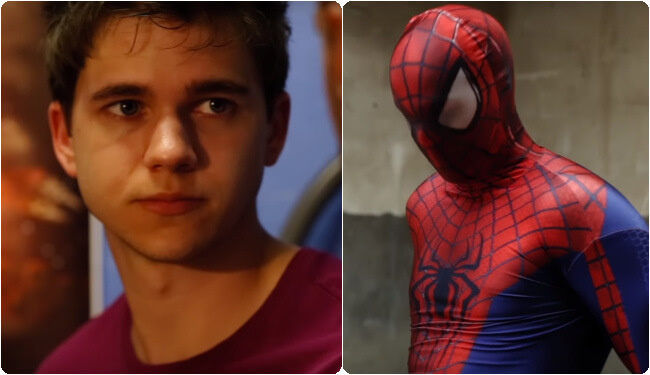 From Men.com, the people who brought us the gay XXX versions of Pirates Of The Caribbean, and Twinks Peaks, and the gay porn version of Star Trek, and a Pokémon Go parody titled Fuckémon Go, and the list goes on and on – we're now getting the naked Peter Parker. (Tom Holland was close, with a thong).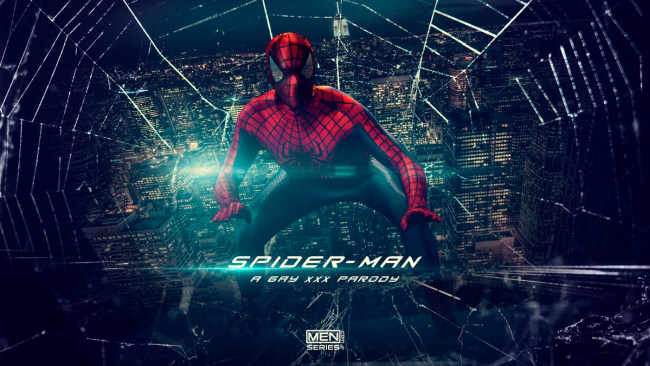 The Spider-Man series débuted on July 7, and stars gay porn stars Will Braun, Tobias, Aston Springs, and Myles Landon. The trailer shows some impressive production values, some plot (well, a porn plot), violent feuds, and both a sexy Spider-Man and a sexy villain. How will they settle their differences?
The series is available via Men.com's site [Very NSFW Link!].
Watch the SFW (mostly) trailer right here… (The NSFW Trailer is available here)